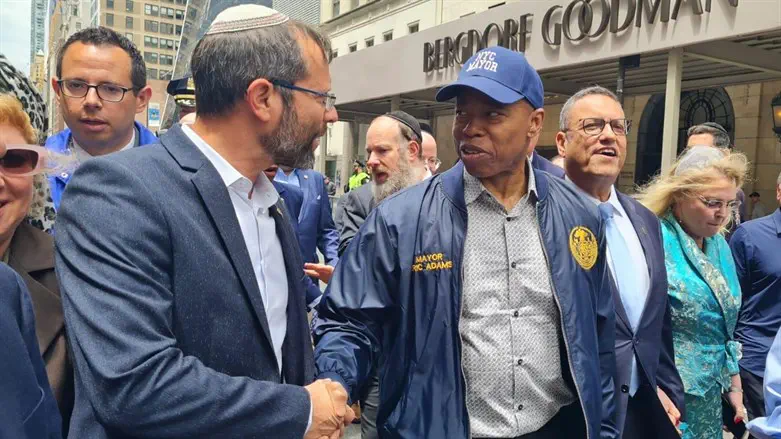 Israel Gantz and Eric Adams
Binyamin Regional Council spokesperson
New York City Mayor Eric Adams and Israel Gantz, head of the Binyamin Regional Council, marched together at the Celebrate Israel Parade in New York City on Sunday.
Adams met the public diplomacy delegation of the Binyamin Regional Council and received an invitation from Gantz to visit Israel.
"Hearing the stories about the history of the Jewish people, who came out of Shiloh in Binyamin, and [seeing] what is happening today is fascinating and exciting. The many stories I heard about Binyamin are worthy of praise and I would love to visit such a special place for the Jewish people soon," said Adams.
Israel Gantz said in response, "Through blessed people like Adams, we get to rejoice and strengthen the good name of the Binyamin region and the State of Israel. I believe that a significant message is coming out of New York today for the Binyamin region and I look forward to Adams' visit to the Land of the Bible."