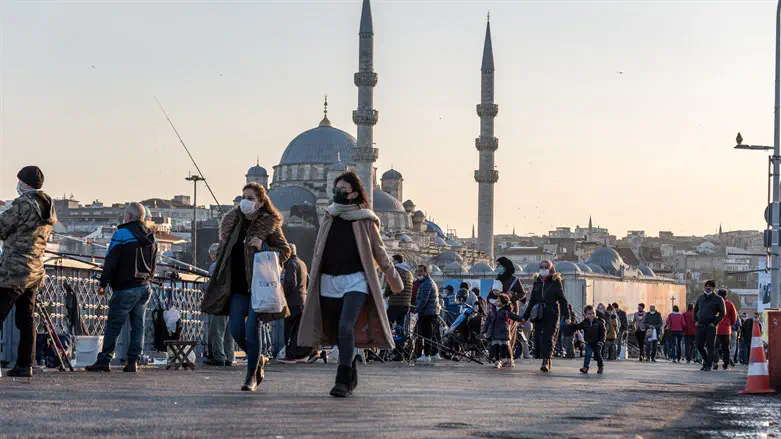 Turkey
iStock
Turkey's broadcasting watchdog has launched an inquiry into six opposition TV channels for "insulting the public" with their coverage of Sunday's presidential election runoff, it said on Tuesday, according to Reuters.
The Radio and Television Supreme Council (RTUK) did not detail what the insults were and would only say that viewers had complained.
RTUK penalized four television stations in March for their election coverage. International rights groups and Turkish opposition parties have accused the RTUK of attempting to silence opposition media as a tool of the government.
"The government's censorship device is at work," Tele 1, one of the channels being investigated, said on its website.
Sunday's runoff saw President Recep Tayyip Erdogan defeating his reformist opponent, economist Kemal Kılıçdaroğlu.
In recent years, Turkey has seen spiraling numbers of journalists, bloggers, and ordinary people - even schoolchildren - being taken to court on charges of insulting Erdogan and other top officials.
Examples include a 17-year-old teen who was charged with "insulting" Erdogan on Facebook, a Turkish philosophy professor who was accused of insulting Erdogan in an article in which he accused the president of corruption, and even the former Miss Turkey who was prosecuted for social media posts deemed to be critical of Erdogan.
In December of 2016, the head of a cafeteria at a Turkish opposition Cumhuriyet newspaper was detained for insulting Erdogan after saying he would refuse to serve him tea.
Erdogan in 2015 filed a criminal complaint against the Cumhuriyet newspaper and its editor for publishing images allegedly showing trucks belonging to the state intelligence service helping send weapons to rebels in Syria.
Turkey also regularly blocks access to websites and has in recent years tightened government control of the Internet and the judiciary, generating criticism from rights groups.