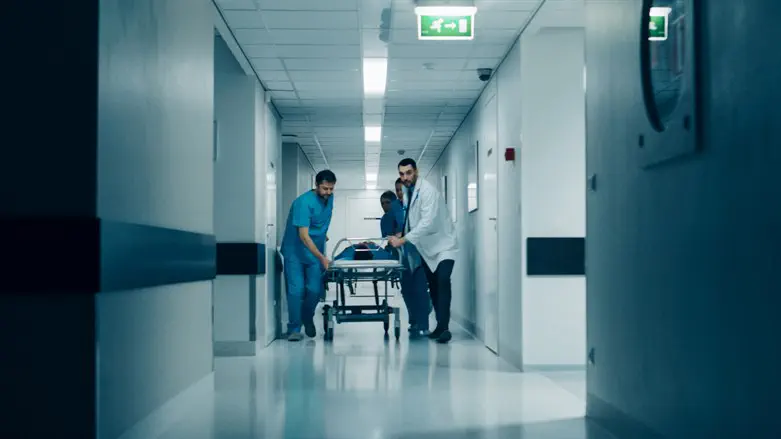 Hospital (illustrative)
iStock
A nine-year-old girl hospitalized at Sheba Medical Center died suddenly Monday night.
The girl's body has been sent to the Abu Kabir Forensic Institute for an autopsy.
The hospital is examining the circumstances of the girl's death, and has noted that the girl suffered a brain edema.
The girl arrived at the hospital a few days ago, with a fever and signs of infection. Suddenly, her condition began to deteriorate, and she died Monday night.
The girl did not have any pre-existing conditions.