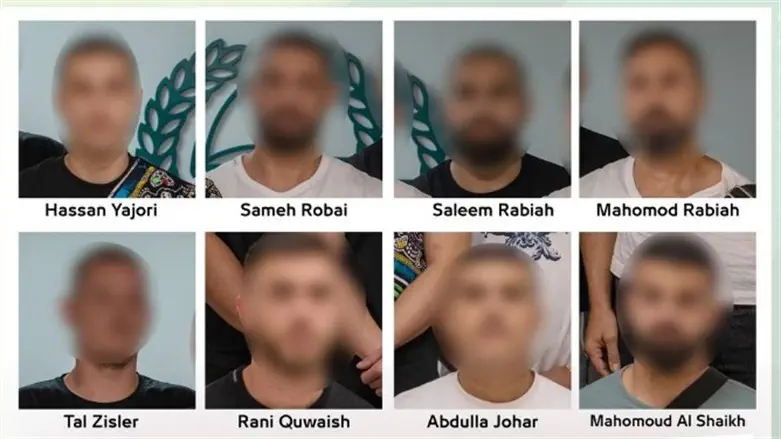 The suspects
Dubai Police
The Dubai Police released this afternoon (Thursday) the photos and names of the eight suspects in the murder of Israeli citizen Gassan Shamsiyah yesterday.
An official statement issued by the Dubai Police stated that all the suspects have Israeli citizenship and the suspects belong to an Acre crime family.
The suspects were identified as Hassan Yajori, Sameh Robai, Saleem Rabiah, Mahomod Rabiah, Tal Zisler, Rani Quwaish, Abdullah Johar, and Mahomoud al Shaikh.
According to local media, two of the suspects were arrested soon after Shamsiyah was stabbed to death, while the manhunt for the other suspects continued throughout the day.
It was also noted that the suspects arrived in Dubai from a European country as tourists and that "while they were in the public space, they met with the victim in a cafe, which led to a confrontation between the parties that ended in his death by stabbing."