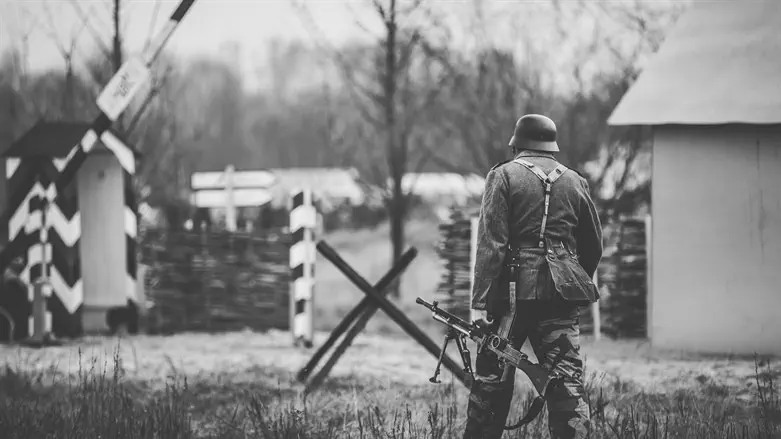 Re-enactment of German soldier in World War II
iStock
Italy is facing criticism for putting to an end claims for compensation against Nazi Germany on June 28, eight decades after its citizens began legal claims for suffering atrocities.
The deadline would be the final date that Italian citizens could file claims against Germany involving abuses suffered during World War II, Euronews reported.
The June date would bring to an end a decades-long period of compensation claims by Italians against the German state that Berlin is reportedly relieved to see closed. Many Italians are upset at the move, according to the news outlet, describing it as unfair to those who suffered atrocities at the hands of the Nazi regime who have never been compensated.
During the period of 1943 to 1944, Italy became a main front in the war, with the Allied Powers and Axis forces fighting for control of the territory. During that period, the alliance between Germany and Italy fell apart, with a large number of Italians arrested, deported and forced to work in slave labor camps in Germany. There were also mass killings of Italians by German soldiers, including 203 women and children in Tuscany on June 29, 1944.
When the war ended, the survivors of those who were murdered began a decades long process of demanding compensation from Germany, including using the courts to file lawsuits. In 2008, the Italian high court ordered Germany to pay millions of dollars to the heirs of nine people who were killed in the Tuscany mass murder.
However, Germany has argued it has already paid billions of euros in compensation and does not owe any further reparations, specifically to Italians. In 2012, Germany filed a case against Italian compensation at the International Court of Justice (ICJ). The court ruled that the German government could not be the subject of lawsuits in other nations' courts by the victims of Nazi atrocities. But Italian citizens have continued to file compensation suits against Germany in the country's courts.