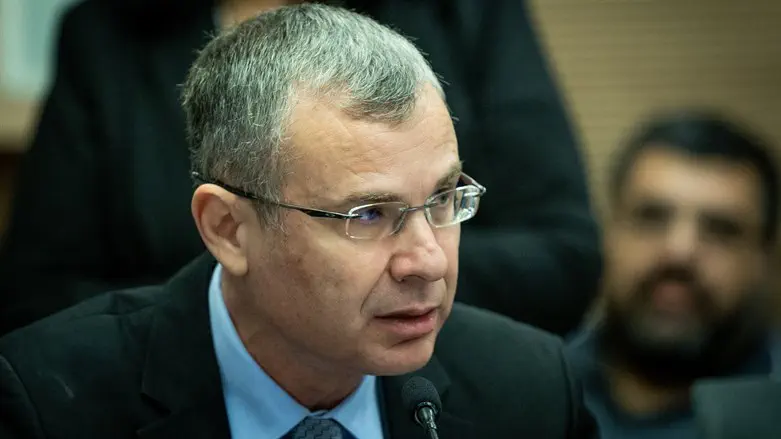 Yariv Levin
Yonatan Sindel/Flash90
A survey conducted by Prof. Camil Fuchs for Channel 13 News paints a bleak picture for the current right-wing coalition.
According to the poll, if elections were held today, the 64-seat coalition would fall to just 50 seats, while the center-left bloc would receive a slight majority of 61 seats.
Benny Gantz's National Unity party would be the largest party in the Knesset with 29 seats, while the Likud party would fall to 25 seats. Yesh Atid would win 18 seats, Shas nine, United Torah Judaism seven, Ra'am six, Hadash-Ta'al five, Religious Zionism five, Otzma Yehudit four, Yisrael Beytenu four, Meretz four, and Balad four.
However, the political landscape would change if Justice Minister Yariv Levin split off from the Likud to form his own political party focused on passing his judicial reforms. The poll found that such a party would receive six seats, which would come at the expense of the Likud and National Unity parties, preventing both the right and left-wing blocs from achieving a 61-seat majority.
In addition, the day after the budget was approved, 64% believe that Prime Minister Benjamin Netanyahu surrendered to the haredi parties, while 23% believe that he did not surrender. Among Yesh Atid voters - as in the general public - 23% believe that the opposition parties should withdraw from the judicial reform negotiations. 19% of National Unity party voters believe that the opposition should drop out of the negotiations.