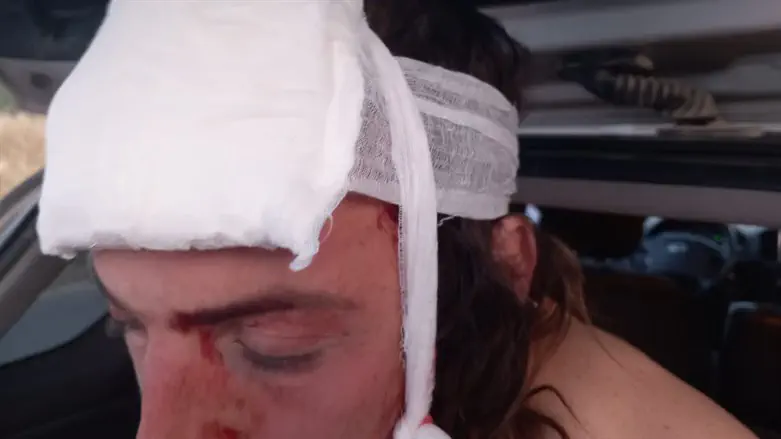 mans struck in the head by a stone
Samaria
Arabs from the village of Burqa attacked security forces and civilians heading towards Homesh in northern Samaria today (Wednesday) and threw stones and fireworks.
One Israeli was hit in the head by stones and injured. He was evacuated to a hospital for treatment. Security forces dispersed the rioters.
Samaria Regional Council chairman Yossi Dagan said in response to the attack: "This incident ended in a miracle. Terror strikes again, and this time with the people of the European Union who are abetting the terrorism."
"These terrorist attacks reinforce our obligation to build Homesh as well as Ganim, Kadim, and Sa-Nur (the four Jewish communities in northern Samaria which were destroyed during the 2005 Disengagement). Terrorism will not break us and will not break the State of Israel. We reinforce the students of Homesh, the heroes who stand firm under terrorist attacks in the rain and cold and thanks to them we will still are seeing Homesh being built," Dagan said.
The riot came hours after the head of the European Delegation to the West Bank and Gaza, Sven Kühn von Burgsdorff, toured northern Samaria together with the left-wing organizations Peace Now, Yesh Din, and Emek Shaveh.
Von Burgsdorff said that "what is happening in Homesh is not only a violation of international law, it is a violation of local (Israeli) law." He also said: "There is no such thing as Area B and C, it is all Palestine."