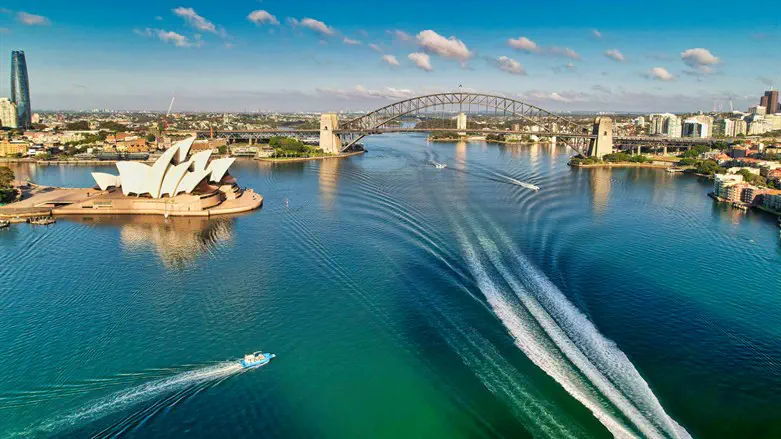 Australia
iStock
The head of Australia's national intelligence agency ASIO (Australian Security Intelligence Organization) warned on Wednesday that neo-Nazi groups in the country are increasing their efforts to find new recruits.
ASIO Director-General Mike Burgess explained to a Senate hearing that demonstrations by the far-right groups, meant to aid recruitment, are also becoming more common, 1News reported.
"It's a sign that those groups are more emboldened to come out publicly, to push what they believe in and recruit to their cause," Burgess said.
He testified that approximately 30 percent of ASIO's counter-terorrism work involves right-wing security threats.
"Does that mean there's been an increase in the numbers of them? I don't see that correlation, I think they're just more emboldened," he added.
This year there have been multiple public demonstrations by neo-Nazi groups in the country, including a violent Melbourne demonstration earlier in the month involving 20 extremists.
But Burgess played down the threat of terrorist attacks coming from the extremist groups, insisting that the greatest likelihood of terrorism still comes from lone individuals who give little to no warning before attacking, Australian broadcaster ABC reported. He described these lone attackers are frustrated that far-right groups, of which they may be members, are not taking group action.
"In the case of the Neo-Nazi groups, what we worry about the most is people who join a group, or get drawn into that ideology, and are not satisfied there is no action and go off and do it themselves," he said.
Responding to a question about evidence that neo-Nazis have attempted to infiltrate into mainstream political parties, he said: "I would not talk about specific things we're looking at directly, I can assure you if we saw that it would an interesting thing we would have to consider investigating."
In April, the Australian Jewish community expressed outrage after a group of 20 neo-Nazis publicly celebrated Adolf Hitler's 134th birthday at a Melbourne restaurant.
The Melbourne party for the Nazi leader was described as "stomach-churning," New.com.au reported.
Anti-Defamation Commission (ADC) chair Dvir Abramovich told the news outlet that the neo-Nazis were filmed performing the Nazi salute at the family restaurant. Photos showed the men raising their hands in Nazi salutes and one holding a photo of Hitler. Another was carrying two "H" balloons.