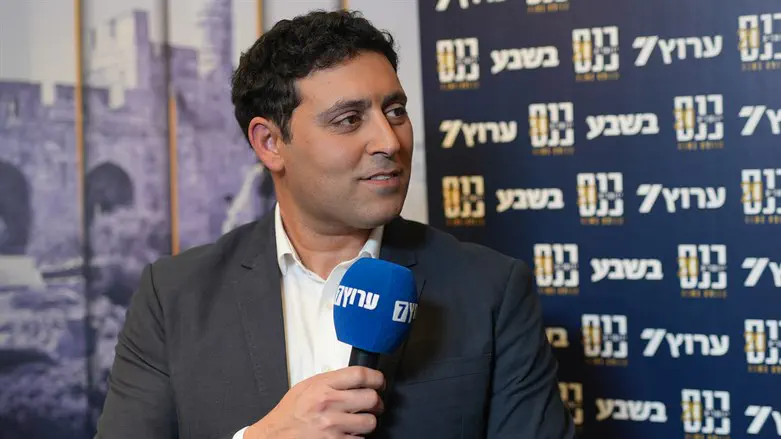 Dr. Yona Cherki
INN
An Israeli immigration policy expert accused the government Wednesday of knowingly bringing in non-Jewish immigrants from Ethiopia.
Attorney Dr. Yona Cherki from the Center for Israeli Immigration Policy said Wednesday that the current Israeli government is continuing policies put in place years ago to maintain immigration from Ethiopia, expanding Aliyah to include potential immigrants who claim to be descended from Jews forced to convert to Christianity.
Many of these immigrants, Cherki said however, have no proof of their claims.
"Over the years, the governments of Israel and the public authorities have determined in various government decisions that the Aliyah operation from Ethiopia, which has been going on since the early 1980s, is coming to an end, while away from the public eye, those same authorities are actually implementing the policy dictated by American organizations to continue the endless duplication of immigration from Ethiopia, under the guise of a return to the Judaism of those who claim (without any proof) that their ancestors converted to Christianity and that wished to return to Israel from pure motives."
"The opposition to these moves gets those who are opposed to this move to be accused of 'racism'. In practice, the authorities cooperate in a move that is contrary not only to the Law of Return but to explicit government decisions."
"Sending a delegation to the waiting camps in Ethiopia in July, when even according to the agency's claim that in June no eligible people will be given up in Ethiopia, is in fact a message that the story of the non-Jewish immigration from Ethiopia will continue to replicate itself under the cover of government ministries and bureaucrats."
The Israeli government is planning on sending a delegation of ministerial officials to Ethiopia this summer, to visit immigration centers where candidates for Aliyah wait as their applications are process.
The Interior Ministry's Population and Immigration Authority said Wednesday that it has 34,000 open applications from Ethiopia.