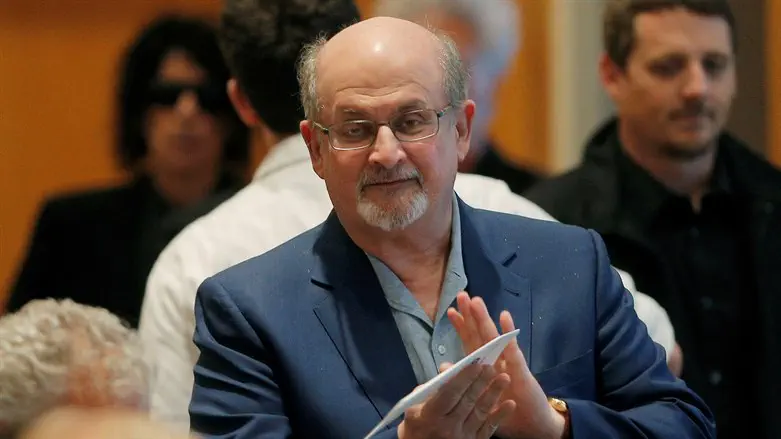 Salman Rushdie
REUTERS/Brian Snyder/File Photo
British novelist Salman Rushdie said on Tuesday that he has started writing again after being attacked in New York last year, the BBC reported.
Rushdie was among those recognized at Windsor Castle on Tuesday after being made a Companion of Honor.
Asked when he expects to complete his next book, he replied, "Oh, I'll let you know."
Speaking after the investiture ceremony on Tuesday, in which he met the Princess Royal, Rushdie said it was a "great honor" to be recognized for a "lifetime" of work and described Anne as "very generous".
Rushdie, 75, was stabbed while on stage at a literary festival in Western New York last August. He was blinded in his right eye and his left hand was badly injured.
His publisher said in February that Rushdie would be publishing a new book, "Victory City".
Rushdie's appearance on Tuesday is his second public appearance since the stabbing. The author last week attended the annual gala of PEN America and he accepted the PEN Centenary Courage Award.
During a festival in Washington at the weekend he disclosed: "I am not reading as fast as I used to but . . . I am writing what I think will be a fairly short book about what happened."
Rushdie since 1989 has been the target of an Iranian fatwa calling for his murder for allegedly blaspheming Islam and its prophet Mohammed in his book "The Satanic Verses."
In 2012, an Iranian foundation added another $500,000 to the reward for killing Rushdie, raising the total bounty for his death to $3.3 million.
Rushdie spent a decade in hiding after Iran's spiritual leader, Ayatollah Ruhollah Khomeini, issued the 1989 fatwa against him for his book.
Although Iran's foreign ministry in 1998 assured Britain that Iran would do nothing to implement the fatwa, current supreme leader Ayatollah Ali Khamenei in January 2005 reaffirmed that Rushdie was considered an apostate whose murder was authorized under Islam.