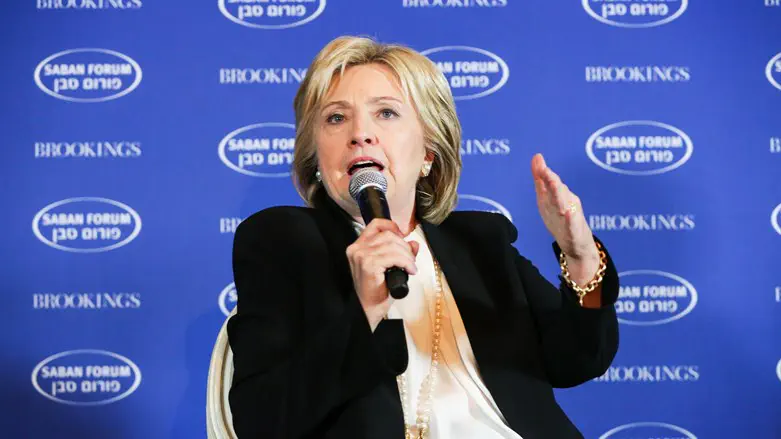 Hillary Clinton
Ralph Alswang
Former US Secretary of State Hillary Clinton weighed in on concerns surrounding President Joe Biden's age, saying it's a legitimate issue and "people have every right to consider it", Fox News reported.
According to the report, Clinton made the under-the-radar comments on Saturday at the Financial Times Weekend Festival in Washington, D.C., when questioned about Biden stumbling at the G7 Summit in Japan.
"There was that heart-stopping moment when he almost fell over coming down the stairs a day or two ago," Financial Times editor Edward Luce said. "He didn't use a railing, and Jill wasn't there with him.
"Every time that happens, your heart is in your mouth because these things could be consequential. Is that a concern?" he asked.
Clinton responded, "It's a concern for anyone. We've had presidents who had fallen before who were a lot younger, and people didn't go into heart palpitations."
"But his age is an issue, and people have every right to consider it," she added. "But, you know, he has this great saying - and I think he's right - don't judge him for running against the Almighty but against the alternative. I am of the camp that I think he's determined to run; he has a good record that, three years ago, people would not have predicted would have gotten done."
Biden, who is 80, officially declared his intention to run for reelection in 2024 in late April, potentially setting up a rematch with his predecessor, former President Donald Trump.
Biden would be 86 years old at the end of a second term and his age has already been brought up by political rivals in the election. Republican candidate Nikki Haley warned recently that a vote for Biden is a vote for Vice President Kamala Harris, because Biden is unlikely to "make it" to 86.
Clinton's comments are a departure from other Democrats, who have primarily dismissed concerns around Biden's age.
Biden recently said that his decision to run for reelection in 2024 was not an automatic one, and added that it is legitimate to bring up his age as he seeks another term.