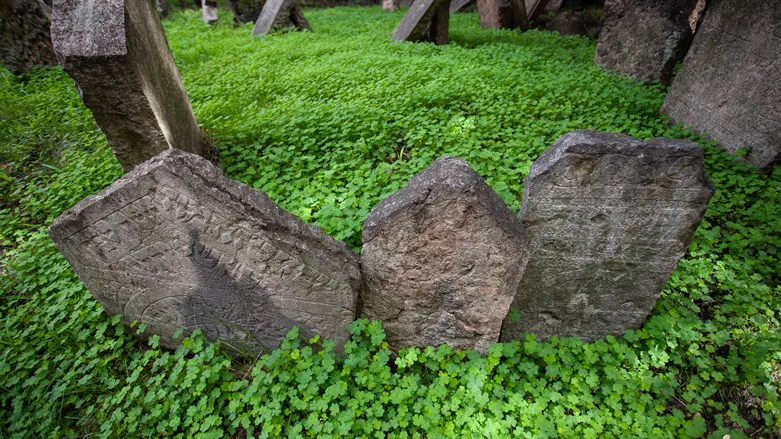 Three headstones in a Jewish cemetery (illustrative)
iStock
Authorities are investigating after a historic Jewish cemetery in Hartford, Connecticut was vandalized.
The Zion Hill Cemetery, which was established in the 1840s, has had a Jewish section since 1886. Around 400 Jews are buried there.
"On a personal level it was very troubling. You feel the emotions of something that was taken away," Leonard Holtz, president of the Congregation Ados Israel Organization, told WFSB.
His family has managed the maintenance and operations of the historic cemetery for multiple generations.
"There needs to be an attitude that we honor the living and we honor the dead," Holtz said.
He described the vandalism as the worst case he has seen at the cemetery. But he added that homelessness and drugs have also become an issue at Zion Hill. Recently a homeless couple was seen using burial monuments as a fireplace, according to the report.
"The homelessness is one problem. The drugs and vice another. And then there's the criminal," Holtz said.
The vandalism, which resulted in thousands of dollars worth of damage, is being investigated by Hartford police.
Holtz added that he is looking into increasing security cameras and lights at the cemetery.