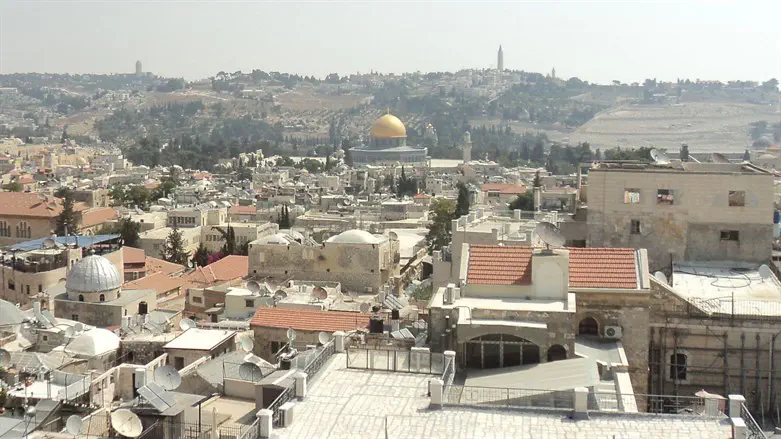 Jerusalem
Israel National News
During a special meeting marking Jerusalem Day, the government will approve a three-year, 95 million shekel program to encourage young olim (immigrants to Israel) to live in Jerusalem, Israel Hayom reported.
The according to the plan, which was written together with the Jerusalem Municipality and the Jewish Agency, the state will work to encourage young olim (ages 18-35, both single and married) to settle in the capital and serve as a vital part of its development.
The program will encourage young olim to live in Jerusalem by holding annual fairs overseas, building young olim centers in the city, and creating a special program to find jobs for young professionals.
The Ministry of Immigrant Absorption and the Jerusalem Municipality will work to assist with vocational training, licensing, and job placement.
In addition, special educational programs will be created for the children of olim in Jerusalem, special tours will be given to olim so they can get to know the city, and a program to increase the number of national service members in the city to assist olim will be considered.
The Ministry of Immigrant Absorption enlisted the help of additional ministries for the program, including the Ministries of Education and Culture and Sport, which will provide a budget of 95 million NIS (31.5 million per year for three years).
According to the Israeli Central Beuro of Statistics, more than 18,000 new immigrants settled in Jerusalem since 2018, half of which were between the ages of 18 and 35. Of those olim, approximately 30% left the capital in the past five years.
Immigrant Absorption Minister Ofir Sofer stated, "This is an excellent program that will bring young people, academics, and families to the city. The program will strengthen the city in all aspects - economically, Zionistically, and demographically."
Jerusalem Mayor Moshe Lion added, "We are the city that absorbs the most immigrants in Israel. The young olim are integrated into the city and contribute in all areas. I intend to invest in encouraging aliyah and in absorption baskets in the coming years."