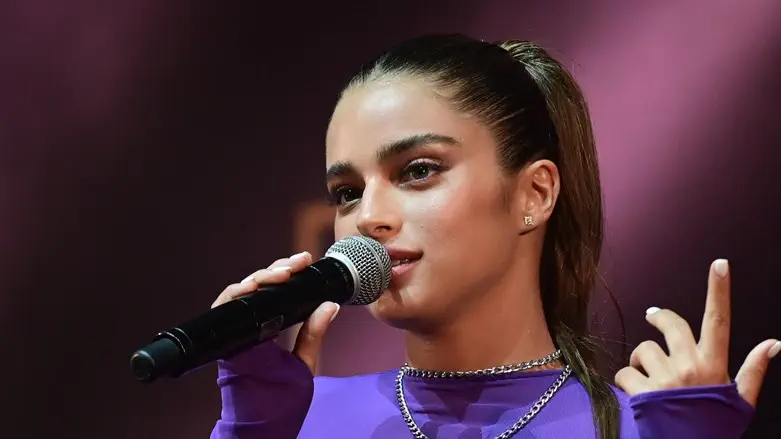 Noa Kirel
Tomer Neuberg/Flash90
Noa Kirel, who represented Israel in this year's Eurovision contest, received 12 points from Poland during the final competition.
Afterwards, Kirel was quoted as saying that from her perspective, "Receiving 12 points from Poland after nearly the entire Kirel family was murdered in the Holocaust - that is a victory."
Kirel's statements raised a storm, with the popular paper Do Rzeczy commenting, "The Israeli artist recalled the Holocaust, and blamed the Poles for the murder of Jews."
Polish MP Anna Maria Żukowska tweeted, "Does this statement reflect the level of education about the Holocaust in Israel? Do young people in Israel think that the Holocaust was caused by Poland, over which a young Israeli citizen can achieve a moral victory after many years, or what?"
Poland's Deputy Foreign Minister Paweł Jabłoński tweeted, ""The fact that many people in Israel consider Poland to be an accomplice to German crimes - and not their victim - is often the result not so much of bad will as lack of knowledge and incomplete education."
Jabłoński also added that he intends to invite Kirel for an official visit to his country.
The Holocaust was perpetrated by Germany, which conquered Poland early in WWII and built many of its concentration camps on Polish soil. On the other hand, while 3 million non-Jewish Poles were murdered by the Nazis and there were some who helped Jews by hiding them, Poland was extremely antisemitic and many Poles helped the Nazis find Jews,and looted their abandoned homes. The 1941 massacre of at least 340 of Jedwabne's Jews was carried out by Poles and the Kielce pogrom in 1946 against Jewish refugees who returned there after the war during which 42 Jews were killed was carried out by Polish soldiers, police officers, and civilians. Poland has long wrestled with the question of its complicity in the Holocaust.