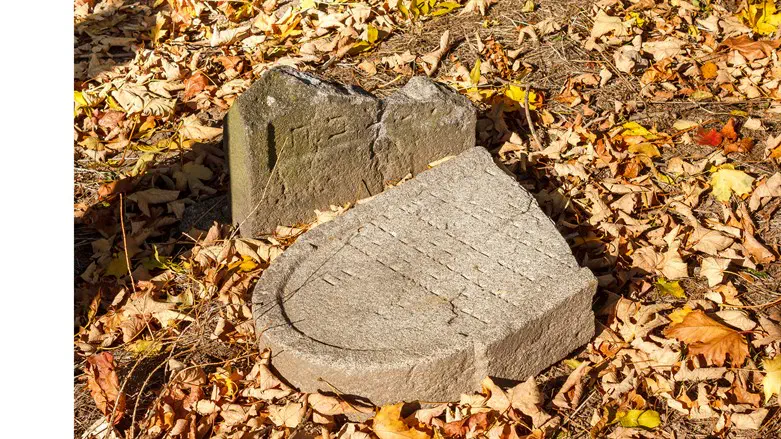 Jewish headstones cemetery (illustrative)
iStock
Two Jewish graves of Holocaust victims in the Noé (Haute-Garonne) cemetery in Toulouse, France were desecrated on Saturday.
The cemetery contains the graves of multiple Jewish and Spanish people who died in the internment camp in the village between 1930 and 1940. Four Christian graves were also defaced, French language publication Francebleu reported.
From 1941 onward, over 3,000 prisoners were placed in the interment camp of Noé, beginning with refugees from the Spanish civil war and then with Jews who were marked for deportation to death camps by the Nazi-aligned Vichy regime. Around 300 prisoners died in the camp and were buried in the village.
The prefecture of Haute-Garonne denounced the vandalism in a statement on Wednesday, urging the most severe punishment available for the perpetrators. They called the cemetery a place with a strong significance as a memorial site.
An investigation has been opened by local police. But the vandals did not leave any specific identifying inscriptions on the grave markers, making the job of identifying them more difficult for authorities.
In August 2022, Toulouse Mayor Jean-Luc Moudenc said during a speech marking the liberation of the city from the Nazis that "antisemitism has not disappeared and is even resurging."
During the speech, Moudenc denounced rising levels of antisemitism and also attacked those who ignore it "from which it benefits," the Actu Toulouse French language publication reported.