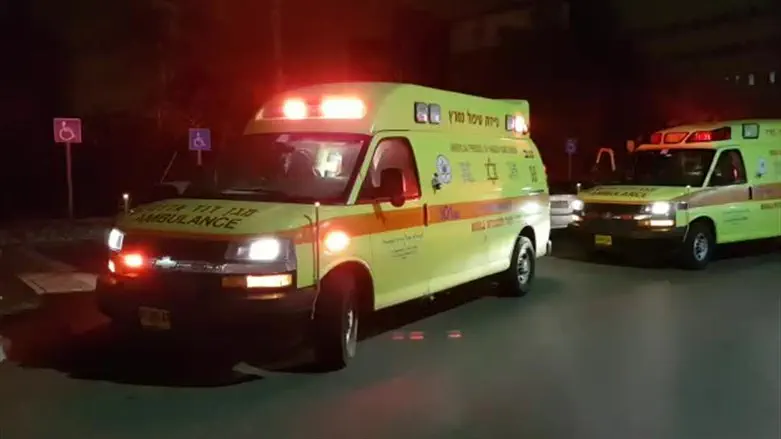 Ambulance
MDA Spokesperson
A four-year-old boy was in critical condition after nearly choking on a grape in a supermarket in Be;er Sheva.
Magen David Adom (MDA) medics and paramedics evacuated him to Soroka Medical Center while continuing to perform CPR.
MDA paramedic Najam Zeid said: "When we entered the supermarket, we saw the boy lying unconscious, without a pulse and not breathing while performing basic CPR on him. They told us that he ate a grape and started suffocating."
"We immediately started advanced medical treatment and performed resuscitation operations that included giving medication and breathing and evacuated him to the hospital while continuing resuscitation operations while his condition was critical," she added.
The hospital successfully removed the grape from the boy's throat, but he remains in serious condition.