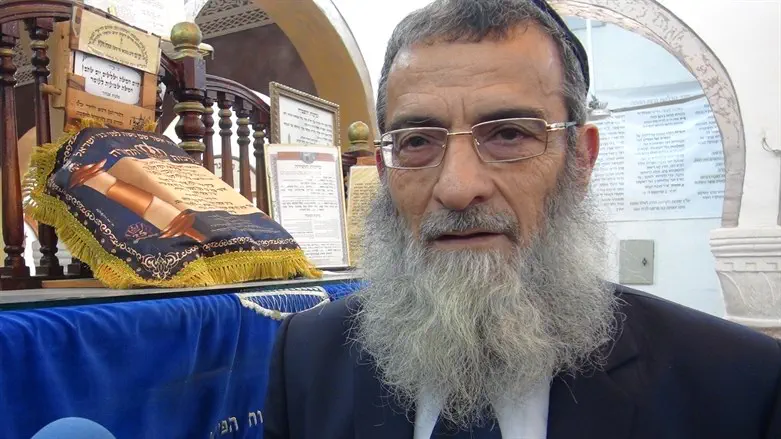 Rabbi Haim Bitan
Hezki Baruch
Tunisian President Kais Saied on Wednesday met Rabbi Haim Bitan, the Chief Rabbi of Tunisia, a week after the attack on the synagogue on the island of Djerba, in which two Jews – cousins Aviel Hadad and Ben Hadad – and three police officers were killed.
According to the Reuters news agency, Saeid pledged to guarantee the safety of Jewish citizens and their synagogues.
Also attending the meeting were Tunisia's chief Christian archbishop and Muslim mufti, with Saeid saying that receiving clerics sent a "historical message" of coexistence and tolerance.
"We will provide you security in your temples. Live in peace and security, and we will provide you with all security conditions," the President said in a broadcast of part of the meeting.
Rabbi Bitan said following the meeting, "The president gave us guarantees that what happened recently would not happen again."
Saied last week blamed the attack on "criminals" seeking to harm the tourism sector and did not describe the shooting as terrorism, a term he has sometimes used to label interventions by his political opponents since he extended his powers in 2021.
Over the weekend, the Tunisian President argued that the attack was not antisemitic. He referred to those calling the attack antisemitic as "the forgers of history bent on distorting history, falsifying facts and spreading untruths" and accused them of plotting "conspiracies against the state and endangering social peace."
Djerba is home to one of the last Jewish communities in the Arab world, and the synagogue is believed to date to the sixth century BCE.
In the past, thousands would flock to the synagogue for the annual Lag Ba'Omer pilgrimage. In 2013, only 1,000 pilgrims visited the synagogue amid security concerns.