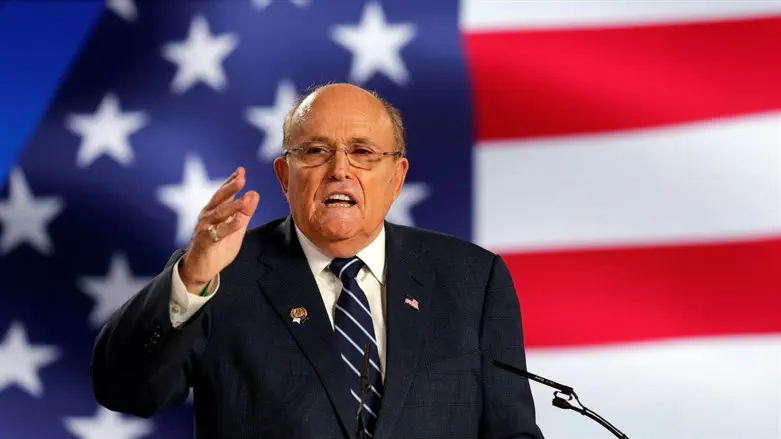 Rudy Giuliani
Reuters
A lawsuit filed against former New York City Mayor Rudy Giuliani, who also served as advisor to Donald Trump, has accused the New York Republican of making disparaging remarks about Jews.
The $10 million lawsuit was filed by former aide Noelle Dunphy, who was hired in 2019 to serve as director of business development for the Giuliani Companies and as Giuliani's travel and public relations assistant.
While the majority of the suit focuses on allegations of sexual assault and harassment, Dunphy also accused Giuliani of making racist and antisemitic comments.
The Forward reported that Dunphy claimed Giuliani mocked a number of racial and ethnic groups, with Jews targeted in multiple instances.
In one case, Giuliani allegedly lambasted "freaking Arabs and Jews," and in another derided the Passover festival.
"Jews want to go through their freaking Passover all the time, man oh man," Giuliani is alleged to have say.
"Get over the Passover. It was like 3,000 years ago. The Red Sea parted, big deal. It's not the first time that happened."
A spokesperson for Giuliani said the former mayor "unequivocally denies the allegations," Reuters reported.