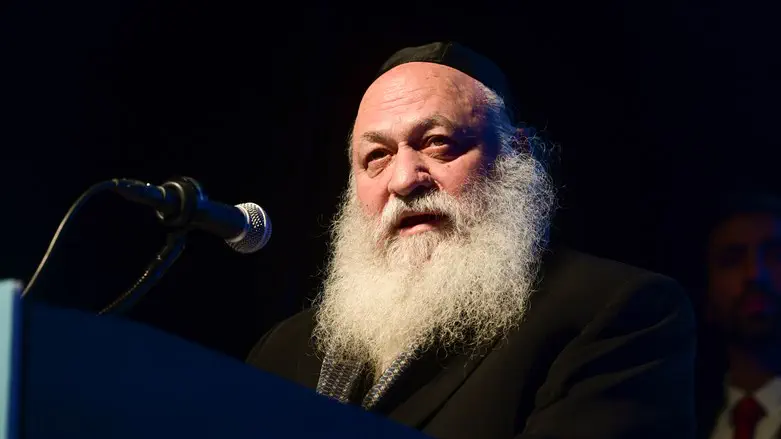 Yitzhak Goldknopf,
Avshalom Sassoni/Flash90
MKs from the United Torah Judaism's (UTJ) Agudath Yisrael faction are threatening to vote against the State budget unless they receive an additional NIS 627 million ($171 million) in funding for yeshivas, Kan 11 News reported.
Agudath Yisrael chairman, Housing and Construction Minister Yitzhak Goldknopf, met with Prime Minister Benjamin Netanyahu and demanded NIS 217 million for haredi yeshivas so that they can receive the additional funding now and not just in the upcoming school year. In addition, they are demanding NIS 410 million to be paid retroactively to the yeshiva students.
According to the faction, these demands are not new and are the result of the unfulfillment of promises they received in coalition negotiations.
They noted that they have already agreed to withdraw their demand for the immediate approval of the Draft Law, and threatened to withdraw from that agreement if their funding demands are not met. In addition, they threatened not to vote for the State budget next week unless their demands are fulfilled.
Prime Minister Netanyahu is holding a series of meetings with Agudath Yisrael MKs in order to reach an agreement before the vote on the budget.