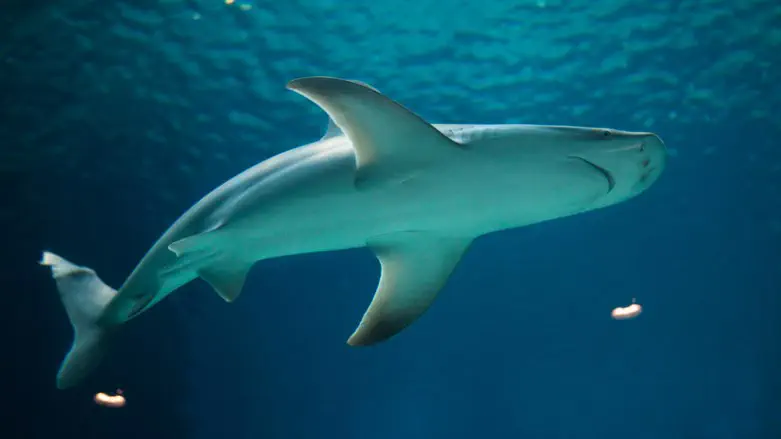 Shark
iStock
A 13-year-old girl described being attacked in waist-deep water by a bull shark last week while enjoying the ocean with her friend at a state park in South Florida.
The scary attack left her with multiple injuries to her stomach and limbs, Fox News reported.
Ella Reed said she was sitting in shallow ocean water at Fort Pierce Inlet State Park in St. Lucie County when the four-foot long bull shark attacked her.
Her injuries included bites to her stomach, arm and leg necessitating stitches.
She told WPTV that the attack happened in shallow water near where the waves break before hitting the shore.
She explained that while the shark bites on her stomach needed stitches, she was lucky that it wasn't worse. If the shark had bitten harder, it "would have been really, really bad."
Reed recalled how the shark, which she estimated to be at least four feet long, swam past her friend and lunged at her.
"It went under her and went straight to me and got my stomach first, and I tried blocking it with my arm and my hand, and it kind of slipped in and got my finger and my arm, and it swooped around and got my leg again," she said. "It didn't really hurt in the first part 'cause of all the adrenaline."
The shark latched onto her stomach, making it nearly impossible for her to breath. She tried to fight it off by hitting its face and nose, she told NBC News.
In shock, she jumped out of the water and ran home to tell her mother. She was taken to the nearby St. Lucie County fire station and transported to hospital.
Her mother Devin Reed told the WPTV the family has lived in the area for over two decades and this was the first shark attack they knew about.
Reed said she is planning a return to the ocean after her wounds heal.