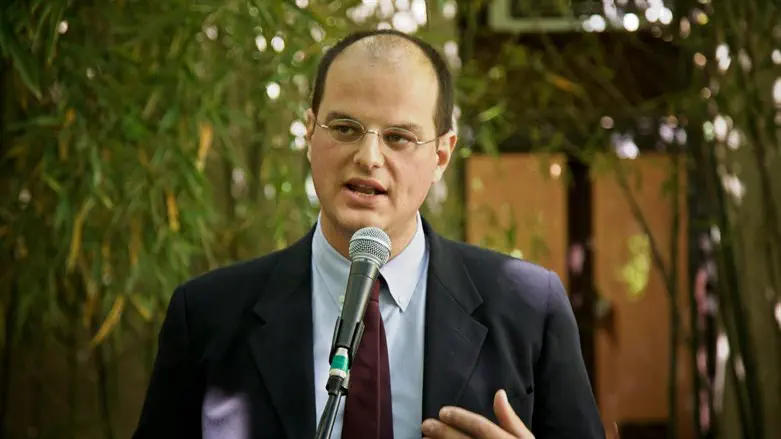 Giulio Meotti
צילום: עצמי
"In Roubaix, Muslims are the majority in Catholic schools. In the northern districts of Marseille, the Saint-Joseph-Viala private Catholic school has nearly 100 percent Muslim pupils. In the Catholic schools of Seine-Saint-Denis they exceed 50 percent".
The investigation by the French magazine Marianne released this week is mind-boggling.
"Since the late 1960s, the admission of 'non-Christian pupils' to Catholic schools has led the Church to consider this problem." After some hesitation, Catholic Education has released a guide for its leaders: "Muslims in Catholic Schools". It is recommended to involve a leader of a mosque or an association, unthinkable in the public sphere. "How to deal with students who refuse to go to the swimming pool during Ramadan?".
During periods such as Ramadan, the absences of children are not sanctioned. Furthermore, the children can pray freely in the dedicated room which is made available to them. Islam understands what it gains. But the Catholics? They have every right to defend their faith. It is not only other religions that have the right to promote their faith.
"Suddenly, the Catholic school finds itself destabilized", Libération wrote ten years ago. "How to welcome all these Muslim students without risking losing one's soul?".
Le Figaro tells us that "in Seine-Saint-Denis, Catholic institutions have a third Muslim students and even more. The situation is similar in the suburbs of Lyon". From a report in the Courrier International: "It is estimated that young people of the Islamic faith now represent more than 10 percent of the 2 million students in private Catholic education. In the industrial regions of the north of the country, the proportion exceeds 50 percent". Even in Mulhouse, in Alsace, Islamism proliferates in Catholic schools.
What could possibly go wrong? Thus Le Figaro recounts that "in a Catholic elementary school, 70 percent of the pupils are Muslims. And when the principal decided to install a nativity scene during Advent, a Muslim parent asked to remove it".
Demography is a steamroller gaining strength with time. In France, only Jews and Muslims pass on their religious tradition to the new generation.
Already ten years ago, Le Parisien wrote: "Catholic schools are welcoming more and more Muslim pupils. In some departments, like Evry, up to 25 percent. A phenomenon in full expansion".
It also happens in England, says the Times. Muslim pupils outnumber Christian children in more than 30 Church schools, including Church of England primary schools which have a "100 per cent Muslim population". Twenty Anglican and as many Catholic schools have more Muslim than Christian pupils.
From the Guardian: "The concrete and glass St Albert Primary School sits uncomfortably amongst elegant brownstone villas on a wide, tree-lined street in the south Glasgow suburb of Pollokshields. It's not just the school's architecture that is incongruous. St. Albert is Catholic. Yet the majority of his pupils, certainly more than 75 percent, are Muslim. At 3 pm, when the school doors open wide and the children swarm out, most are greeted by mothers dressed black; their heads, even their faces, are veiled."
The end of the trend is Belgium. The first Muslim principal of a Catholic school in Flanders. In Belgium, which is only slightly ahead of France in the process of disintegration, in many Catholic schools 90 percent of the students are Muslims. In the Catholic schools of Flanders more space is given to Islam not only in textbooks, but also in prayer rooms for Muslims and ad hoc courses on the Koran. In Brussels, even the "Daughters of Mary Institute" now has a Muslim majority.
The great medievalist Henri Pirenne in 1937 wrote a forgotten and prophetic book, "Mohammed and Charlemagne". I'm rereading it these days and it ends like this:
"The rupture of ancient tradition had as its instrument the rapid and unforeseen advance of Islam. This resulted in the separation of East from West, putting an end to Mediterranean unity. Countries like Africa and Spain, which had continued to participate in the Western community, gravitated into Baghdad's orbit thereafter. Another religion, another culture appeared; the western Mediterranean became a Muslim lake".
Is history repeating itself?
Giulio Meotti is an Italian journalist with Il Foglio and writes a twice-weekly column for Arutz Sheva. He is the author, in English, of the book "A New Shoah", that researched the personal stories of Israel's terror victims, published by Encounter and of "J'Accuse: the Vatican Against Israel" published by Mantua Books, in addition to books in Italian. His writing has appeared in publications, such as the Wall Street Journal, Gatestone, Frontpage and Commentary.