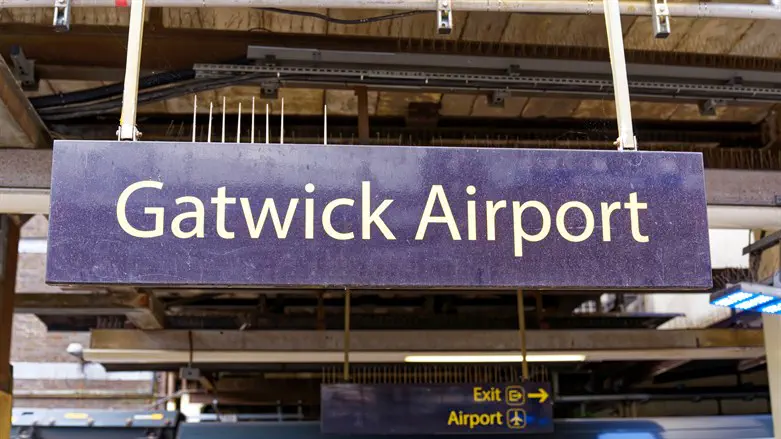 Gatwick Airport
iStock
London's Gatwick International Airport, located south of the British capital, was closed Sunday for both takeoffs and landings, following a sudden spike in drone incursions.
According to the report on Channel 13 Sunday afternoon, the airport reopened shortly afterward, though many flights are still delayed as a result of the closure. This is not the first time that England has closed its airspace due to drone intrusions, as the presence of such drones poses a serious danger of collisions for incoming and departing aircraft..
"I am on one of the Wizz Air planes at Gatwick Airport, which was about to take off to Tel Aviv," a passenger told Channel 13. "There are many Israelis here, and the plane is currently grounded. We have been waiting for almost an hour, and there is currently no expectation for the airspace to reopen."