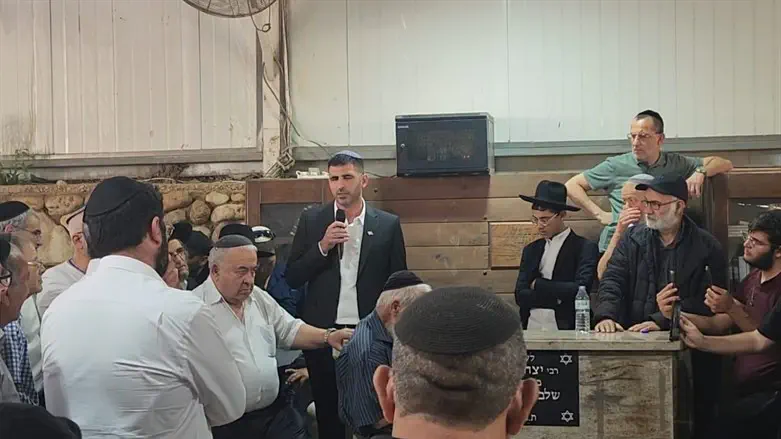 Communications Minister Karhi at the funeral
Courtesy
Aviel Hadad, the Tunisian-Israeli citizen who was murdered in the shooting attack in a synagogue in the Tunisian city of Djerba on Tuesday, was laid to rest on Friday.
Hadad, 30, was murdered alongside his cousin Binyamin Hadad, a 42-year-old French citizen who was buried in his hometown of Marseille.
The funeral was held amid Operation Shield and Arrow. While there were no missile sirens during the service, explosions, seemingly from Iron Dome interceptions, were heard from a distance. "We thought he traveled to Djerba to find a wife, that we would see him happy at his wedding. In the end, he returned in a burial casket," his brother-in-law stated in his eulogy.
Per the family's request, the government representative at the funeral was Communications Minister Shlomo Karhi. The minister wrote: "We received the bitter news about two Jews who were murdered in a terror attack at the traditional commemoration at Algarbia synagogue in Djerba, Aviel and his cousin Ben Hadad. The pain is great. I had the honor to meet Aviel and his family, who are connected to their roots in every part of their soul while keeping the Jewish tradition of Djerba. By they be comforted by the comfort of Zion."