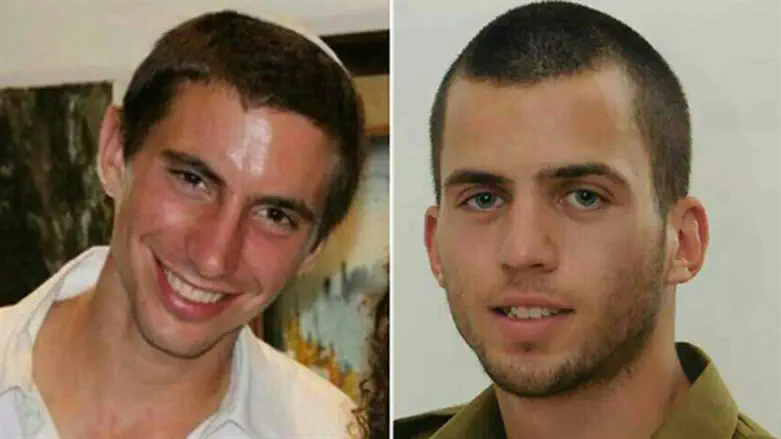 Hadar Goldin (L) and Oron Shaul (R)
Courtesy of the families
Deputy Finance Minister Michal Woldiger (Religious Zionism) on Saturday night responded to the reports of a ceasefire agreement by demanding that the bodies of two IDF soldiers who fell during a United Nations-brokered ceasefire in 2014 be returned.
"Hamas is the master in Gaza, and as such, we must bring it to a position in which it surrenders and as part of the demands, returns the civilians who are held there, and Hadar [Goldin] and Oron [Shaul]," she said.
"Only then will this be a ceasefire that we can live with."
In addition to Goldin and Shaul, Hamas is holding two mentally ill Israeli civilians, Ethiopian-Israeli Avera (Avraham) Mengistu, and Bedouin Arab Hisham al-Sayed.
In April, the United Nations demanded that the Palestinian Authority investigate the pair's disappearance, and in 2017 the International Committee of the Red Cross (ICRC) urged Hamas to comply with its obligations under international humanitarian law and provide an update on their condition.