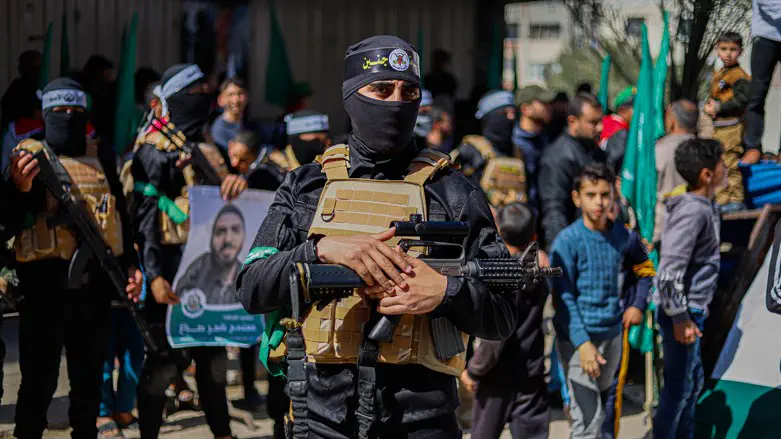 Hamas terrorist in Gaza
Reuters
Hamas spokesperson Abdel Latif al-Qanoa threatened on Thursday that the terrorist organizations will expand the rocket fire towards Israel if the IDF attacks in Gaza continue.
"The Palestinian resistance organizations continue to respond to the Zionist aggression against us and the crime of murdering the commander and deputy commander of the organization's rocket array," said the spokesperson.
He noted that the terrorist organizations in Gaza are cooperating with one another. "The joint operations room will continue to operate with all its might to thwart the objectives of the occupation, and disrupt its plans, and it (the occupation) will be the one to bear the consequences of expanding its aggression against our people and the commanders of the struggle organizations."
"The Zionist occupation is still suffering from a state of embarrassment and astonishment in view of our preparedness, the coordinated attacks and the new tactics in conducting the campaign. We will respond to the aggression of the occupation, and not allow its crimes to go unpunished, as well as expand the attacks in Israel in a situation where the occupation will attack our people even more," he stated.