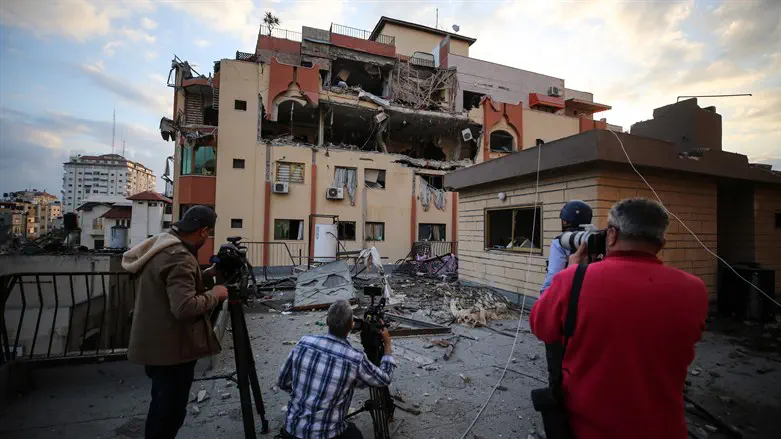 Damage in Gaza
Reuters
Gazan journalist Sami Obeid places the blame for the security escalation of the last several days on Israel, which in his opinion attacked in the Gaza Strip and carried out the assassinations of senior Islamic Jihad leaders at a time when the terrorist organization was not seeking a larger conflict.
The residents of the Gaza Strip, he says, are not interested in a security escalation. "They want to sit and watch soccer in peace, but Hamas and Jihad don't think about them," he says. "The residents are panicked and afraid. The streets are empty, there are no cars and no one goes out. I can see the sea only from my window."
In his opinion, there is no leadership on the Israeli side or on the Palestinian Arab side that is capable of ending the conflict. "Everyone is looking for their own interest. They dance and we suffer."
"The Israeli government must know that if it wants peace, it must let the residents of Gaza live, because if the situation is good for them, the residents will oppose the shooting. But if the situation is bad, then they don't care what happens, and that's the situation in Gaza. The economy is in shambles and people are in a living death, so they don't care."
"There is a game here between the organizations in Gaza and the government in Israel and the residents are left between a rock and a hard place. They are the victim like the residents of southern Israel. Four million people are victims. I hope that with the help of Egypt, it will end today or tomorrow and maybe it will continue and a few more people will die here and there, and we can't do anything."