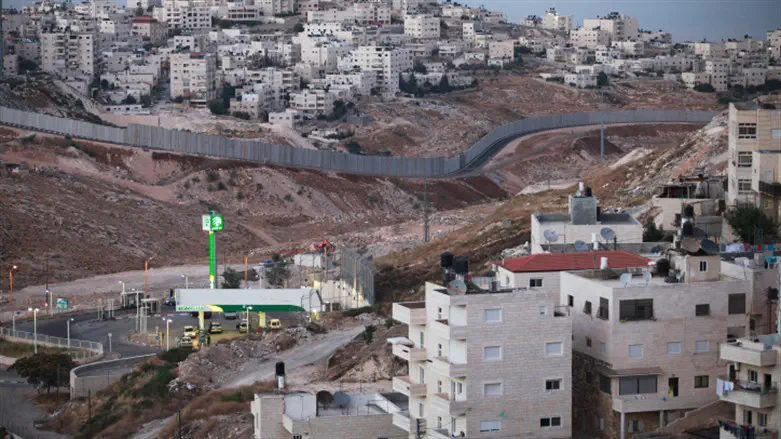 Issawiya
Flash 90
The MDA reported that a call was received at 21:25 at MDA's 101 Emergency Call Center in the Jerusalem Region of a bus that was set alight in the Issawiya neighborhood in Jerusalem. The driver evacuated himself to a nearby MDA team in the gas station in Lochamei Hagetaot St. in Jerusalem. MDA EMTs and Paramedics are treating a 72-year-old male in mild condition and evacuating him to Hadassah Mount Scopus Hospital with symptoms of smoke inhalation.
MDA EMT Shalom Barhom recounted the incident: "When we reached the gas station we saw the bus on fire a few meters from us. The driver told us that he accidentally entered the Issawiya neighborhood, and when he was identified, he was attacked, managing to escape to the nearby gas station. He was suffering from mild smoke inhalation, and following initial treatment with oxygen, he was evacuated in stable condition for further treatment in the hospital."
Kan reported that the bus was attacked with Molotov cocktails after taking a wrong turn into the Issawiya neighborhood of Jerusalem. Police forces arrived on the scene and blocked the street both ahead and behind the bus shortly afterwards.