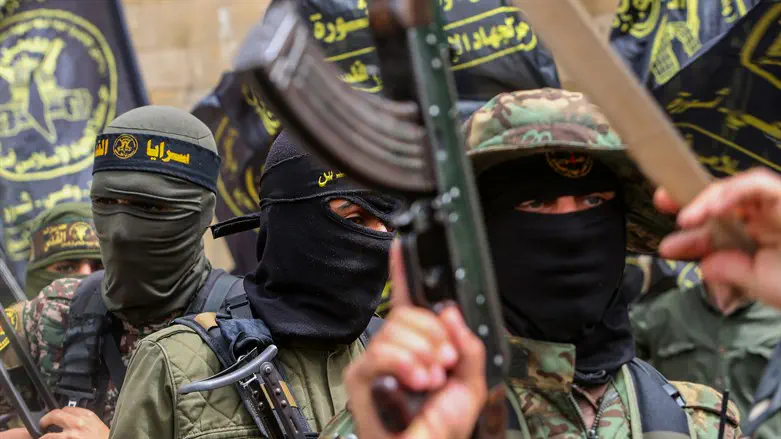 Hamas in Gaza
Attia Muhammed/Flash90
A Palestinian Arab source on Monday told the Hezbollah-affiliated Al-Mayadeen TV that there is no truth to the reports of progress in negotiations regarding an exchange deal with Israel in which bodies of IDF soldiers and living Israelis who are missing in Gaza will be returned in exchange for the release of terrorist prisoners.
The Palestinian Arab official described the reports in Israel on this matter as idle moves by Prime Minister Benjamin Netanyahu and the defense establishment.
He stressed that the Hamas movement adhered to its terms for an exchange deal with Israel, and a clear road map was handed over to the mediators. The problem, he claimed, still remains the Netanyahu government "which does not show any activity on this issue".
The report came after Prime Minister Netanyahu said that Israel is closer than ever to reaching an agreement on an exchange deal. Following the latest round of confrontation, Egypt worked to renew negotiations between Israel and Hamas on this issue in an attempt to ensure a long-term period of calm.