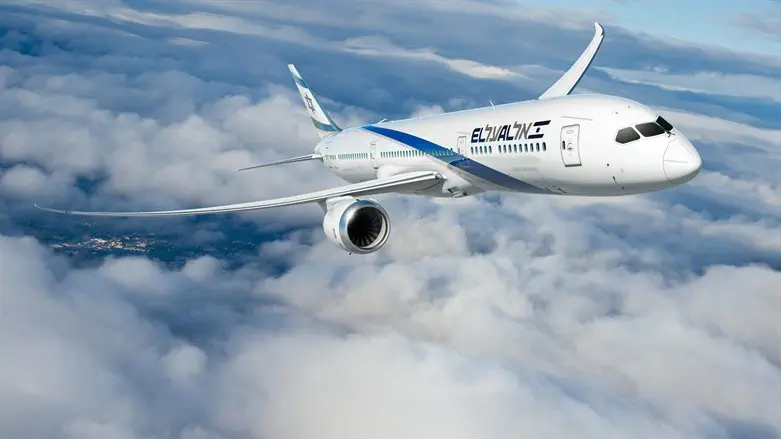 El AL plane
El Al spokesperson
El Al is tightening its Shabbat observance policy and will cancel certain flights from London this summer, fearing Shabbat desecration during the check-in process. Thousands of passengers have already bought tickets for flights that will be cancelled, Channel 12 News reported Sunday.
According to the report, the flight that will be affected is flight LY318, which departs every Saturday night from London to Israel. During the summer months, the check-in had started before the end of Shabbat.
It has now been decided to prohibit the check-in procedure during Shabbat and, as a result, the flights scheduled to depart on Saturday night will be canceled during the summer months.
El Al officials told Channel 12 News that the move is being led by the airline's new owner, haredi businessman Kenny Rozenberg.
The thousands of passengers expected to be affected by the decision will be offered to change the date of their flight or receive a refund.