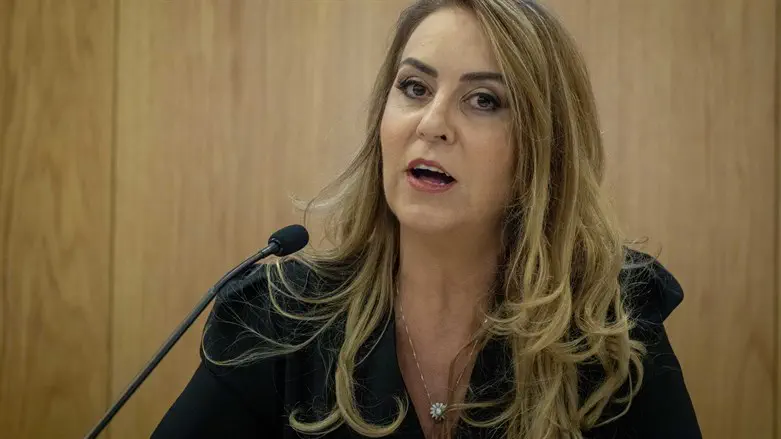 Orly Ades, CEO of the Central Elections Committee
Yonatan Sindel/Flash 90
The "Im Tirtzu" movement published on March 23, 2021, the day of the elections for the 24th Knesset, posts claiming that the application to become a ballot supervisor was flawed.
The Central Elections Committee then released a statement claiming that it was "an onslaught of fake news and a continuation of Im Tirzu's attempts to undermine public trust in the results and the Elections Committee."
Following this publication, "Im Tirtzu" filed a defamation lawsuit against the Elections Committee. After a lengthy process between the sides, the Elections Committee issued a clarification stating that "after the elections, the committee conducted an additional investigation, from which it emerged that some of the ballot supervisors failed to join by way of the application. However, they reported to the Elections Committee through other means."
On Sunday, the Elections Committee announced that it "regrets the inaccuracy in the publications and what was stated in them."
The law firm representing "Im Tirtzu" movement, Thelet Ben Ari, stated in response that "the 'Im Tirtzu' movement is working to promote election purity in Israel. As part of this effort, the movement warned about flaws and malfunctions in the committee's conduct."
"Instead of apologizing, taking action to fix the problems, and acknowledging the valid claims of 'Im Tirtzu", as expected from a public body that strives for proper conduct, the committee inexplicably chose to deny the justified allegations. They even accused the movement of 'sin' and tarnished the movement."
"In response, 'Im Tirtzu' turned to the Elections Committee and demanded an apology. However, the Elections Committee rejected the appeal, leaving 'Im Tirzu' no choice but to file a lawsuit. Only after a hearing before a judge, was the Elections Committee forced to apologize for the regrettable event."
"It's a shame that such a lengthy process was necessary, but better late than never. We hope for more proper conduct in the future," the law firm said.