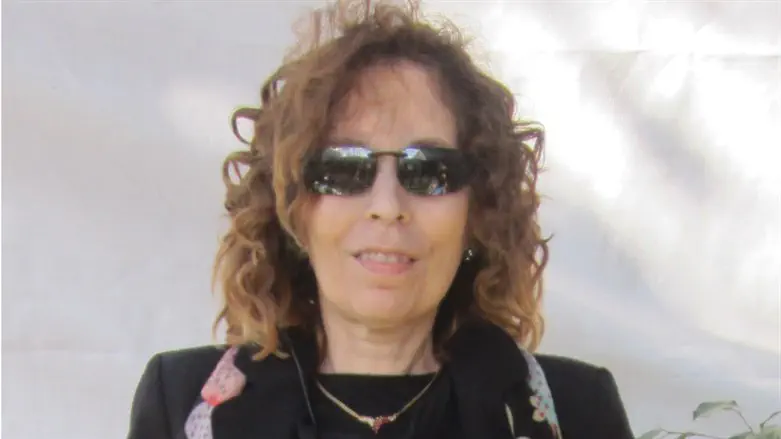 Adina Kutnicki
Courtesy
"Plus ça change, plus c'est la même chose." — Jean-Baptiste Alphonse Karr
"Déjà vu!"
The meaning (and intent) of the above adages are one and the same when it comes to the responses, or lack thereof, vis-à-vis Israel's security — even from the nation's top echelon within the Defense Department.
The urgent question becomes: in practical, so-called strategic terms, what does national defense even entail? Well, if not intimately familiar with the decades-long counter-intuitive reactions of those tasked with protecting national security, don't even bother to try to figure it out. Truth dare be told, it will leave your head spinning and in need of relief from a throbbing headache.
This brings us to the forefront of the latest insanity from the lips of yet another delusional, "leading light" within the Defense Department; yes, a mouthpiece!
One report noted that after a volley of more than 100 rockets via Hamastan/Gazastan, "a defense official estimates that the situation could lead to an escalation." Furthermore, journalist Elad Benari provided important context: a few days back, alleged Islamist jihadi died from a hunger strike while in an Israeli prison; as Benari noted, "the Islamic Jihad has previously threatened that if Adnan dies, the organization will see it as an elimination on the part of Israel."
The first aforementioned news blip additionally detailed that:
Egyptian intelligence offered to renew the talks on an exchange deal as a way to stop the security deterioration, and even tried to convince the Israeli government to soon transfer the body of Adnan to his relatives.

According to the sources, 'Israel did not properly estimate the Palestinian response to the terrorist's death, and it was clear that it was afraid of rockets being launched from the northern front as well and of other elements joining the campaign.'
Alas, if the above hellfire is not considered a bonafide war cry from Islamists, pray tell, what is? As a piggyback response to the lackluster, (mostly) hands-off approach towards the Marxist revolutionaries leading the domestic charge, let's refer back to the ongoing and dangerous upheaval (balagan in Hebrew) against advocates of "judicial reform."
In this regard, it is imperative to internalize the opening adage, "the more things change, the more they stay the same." Thus, this truism must be considered a bullseye in relation to the delusional "strategic" assessments proffered, without any guile, from the lips of Israel's top-tier military assets.
More tellingly, since 2004, this writer has been recruited to be at the forefront of the Anglo-oriented, strategic-based, analytical reporting — one disaster heaped upon another, in the very same military arena. How can this be? Indubitably, déjà vu!
Moving right along, let's count the ways — but in no order of importance, as they are all beyond the pale. Dear readers, the highlighted links within are deeply relevant, too.
Appeasement is not a viable solution to violent extremism:
Stumbling from one disaster towards another, the situation, matsav, felt by Jews within their historical and legal patrimony, Israel, is incomprehensible. How can one explain the very fact that a so-called Jewish leadership continuously bends at the knee towards Islamic Arab terrorism, surrendering and closing down the Temple Mount, the Holy of Holies in Judaism, to appease and reward them during Ramadan?

…

How many times have we witnessed the humiliating spectacle of newly captured terrorists smile for the cameras, wave victory fingers, and brazenly state that they expect to be released, while being hauled off to jail?

The terrorists have surely imbibed the message that a catch-and-release program is part of the Israeli leadership's plans - no matter how heinous the terrorists' crimes. If you were a terrorist, wouldn't you, too, internalize the same hopeful message? No such positive message is aimed at the Jews[.

In actuality, there is a goal-oriented method to the leadership's perceived madness. That is, the remaking of our Jewish homeland into an Israeli (rather than Jewish) State.
The Paradox of Israeli Politics: Vote Right, Get Left:
Likud's Ariel Sharon was elected on February 6, 2001 by a landslide margin, defeating Labor's PM Ehud Barak 62.4% to 37.6%. Sharon's win should have handed him a wide berth to govern from the right, regardless of outside pressures.

…

However, policies of appeasement were in full swing during Sharon's first year. This was especially ironic, particularly since the well-known hawkish general — nicknamed 'the bulldozer' — was nowhere to be found as his politician counterpart 'fought' Arab terror. Moreover, there were higher casualties from Arab terror attacks during Sharon's first year in office than in previous combined years. It wasn't until the bodies started piling up, coupled with a hue and cry from the general public, that Operation Defensive Shield was finally belatedly launched on March 29, 2002.

Similarly, Sharon, paradoxically dubbed the 'settlement builder,' executed the wholesale expulsion/destruction of the once-glorious Gush Katif 'settlement; enterprise, as well as that of communities in the northern Shomron. The expulsion/destruction took place despite a Likud-led referendum (due to massive nationalist outcry) which squashed any mandate to push forward with 'disengagement.' Even though Sharon promised to abide by the referendum, he did no such thing.
Again, how can this be?
Know this: once the core "lessons are learned" through all of the above frightening calculi, it is incumbent upon those who care about Israel's security — regardless of locale or religion — to internalize. It matters not a whit which party sits astride the helm; when it comes to national security it is often one and the same.
Incontestably, since the past is prologue, uppermost in their "strategic calculi", the following two "principles" remain: placating Israel's U.S. masters (as well as other foreign actors), and coddling the Arab minority (mostly) sympathetic to Islamic jihadis.
To wit, if a blitzkrieg, for decades on end, has to befall Israel's beleaguered, sitting duck-like southern citizens — whereby some are killed, maimed, and many traumatized in the process, well, so be it. Perhaps the puppet masters in charge view them as cannon fodder; a small price to pay to demonstrate that "proportionality" and "de-escalation" must continue apace!
(On the other hand, without justifying the IDF's spokesman's statement, Israel really is between a rock and a hard place: a stronger reaction might well make Hezbollah decide to launch rockets in the north, a military operation means IDF casualties, internal Arab rioting might ensue, all that with Iran in the wings - easier to criticize than be responsible for bringing that about, ed.)
Tragically, these are the "sacrifices of peace" for which (the non-lamented) deceased PM Peres opined; an unconscionable monster who coddled Islamic jihadists, thus, setting Israel's "crazy train" careening off the security tracks!
Adina Kutnicki is an investigative journalist, living in Israel since 2008. Her work concentrates on militant Islamic jihad and its western knock-on effects, as well as the red/green alliance. She is the co-author of BANNED: How Facebook Enables Militant Islamic Jihad, She blogs at: Adina Kutnicki, A Zionist & Conservative Blog (www.adinakutnicki.com) and is an op-ed contributor at several news sites. Reposted with permission from American Thinker.