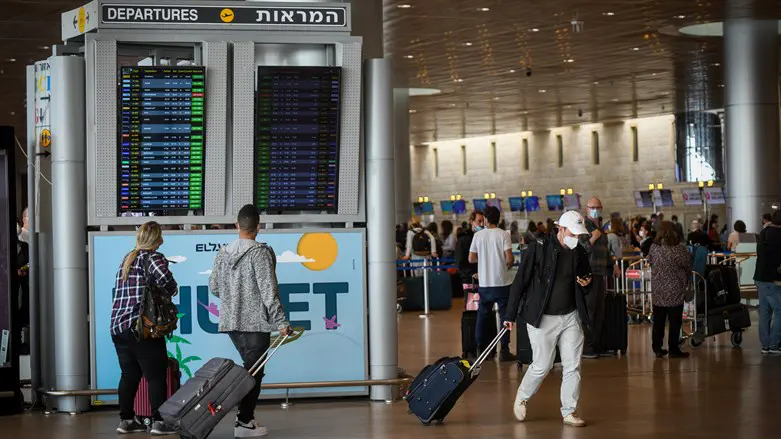 Passengers at Ben Gurion International Airport
Flash 90
A 43-year-old American tourist who arrived at Ben Gurion International Airport on Thursday returned to border control and announced that he had "a bomb in his backpack," Israel Hayom reported.
The tourist, who arrived in Israel from the US for a pilgrimage and spent the day touring in Jerusalem, returned Thursday night to the border control counter in the arrival hall at Ben Gurion, saying that he was in possession of "a bomb in the personal backpack on his back."
The shift manager called in security forces, who investigated the matter. The investigation showed that a stewardess from the plan had removed the man from the flight after he requested the crew not to board the flight, since according to him, a man wearing blue wanted to incriminate him and placed a bomb in his bag.
Following the investigation, the man was denied entry into Israel, and his bag was found to contain photocopied pages containing quotes from the Book of Malakhi discussing "the burning of Jerusalem."
He will fly back to his home country within the coming 24 hours.
"During every stage, the passenger answered appropriately, and his mind was lucid," the Population and Immigration Authority said.