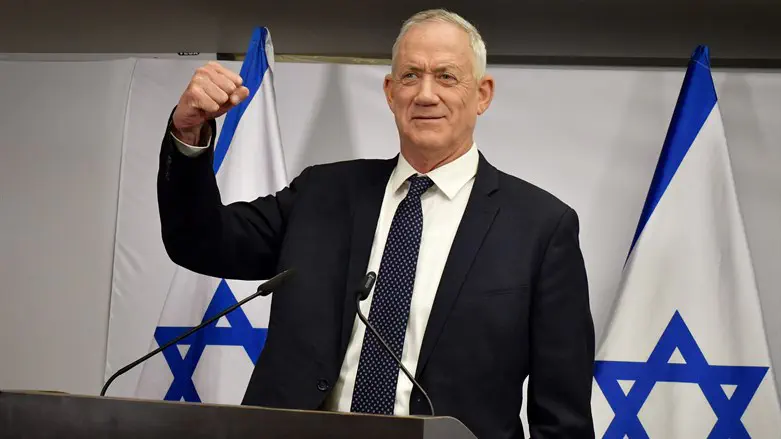 Benny Gantz
Avshalom Sassoni/Flash90
National Unity Chairman and former Defense Minister Benny Gantz stated Thursday, "An attack in the Gaza Strip needs to affect our enemies, not satisfy our voters; that's not the gauge.
We are not hostages of Gaza, of a hunger-striking prisoner, or elimination of a terror cell in Judea and Samaria; eliminating senior officials is not out of our playbook," Gantz announced during an interview with Kan Reshet Bet.
According to him, "In different operations, we hit the enemy, and we did targeted assassinations, and that can return, but these aren't things from a reality show, that we need to supply someone with the goods, even if it isn't good for Ben-Gvir's TikTok."
Regarding the discussions at the President's residence concerning the judicial reforms, Gantz said that the discussions are a high-quality product that should serve the country, but "if we feel that they're wasting our time, we won't pretend that they aren't spitting on us."
According to Gantz, Justice Minister Yariv Levin presented the reform as if he "first cut it and only then measured it." Gantz also explained that "that's not how you reform a significant matter. First, you measure, plan, talk, and then you do it; that's how you build furniture."
He also spoke about the continuation of the protests despite the dialogue between the sides. "I never promised that the protest would stop. This fight is not mine. It is the Israeli public waking up and telling the politicians, 'It's not just our ballot slip; it's our voice as well'."