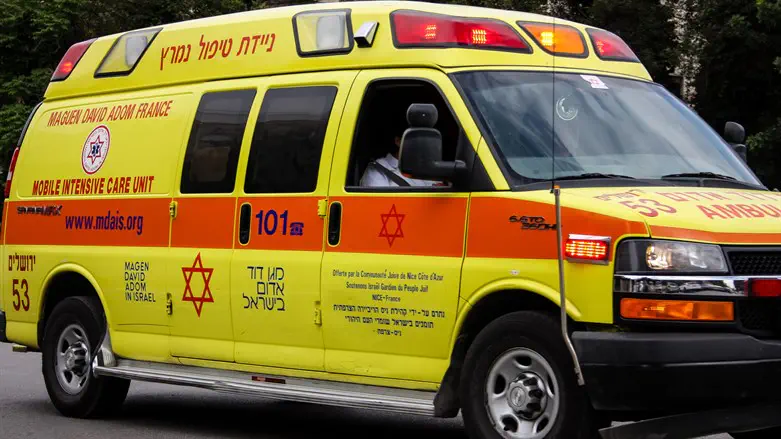 Ambulance (illustrative)
iStock
A 28-year-old woman and her one-year-old son were found lifeless Thursday morning in a residential home in the city of Haifa.
Magen David Adom (MDA) paramedics arriving at the scene were forced to declare their deaths at the scene.
According to Kan News, the woman's husband returned from working the night shift to find his wife and child unconscious, upon which he immediately called both MDA and the police.
Both partners immigrated to Israel from Odessa, Ukraine, in 2017, Kan added.
It is suspected that the woman murdered her son and then proceeded to kill herself. She left behind a letter claiming that she suffered postpartum depression.
Postpartum depression does not lead to infanticide. Postpartum psychosis carries just a 4% risk of infanticide and a 5% risk of suicide; it is generally diagnosed during the first few weeks following delivery.
MDA paramedic Hanan Zohar said, "When we arrived at the scene, we joined up with the police forces and entered the apartment. We saw the woman and child unconscious, and following medical examinations we had no choice other than to declare their deaths."