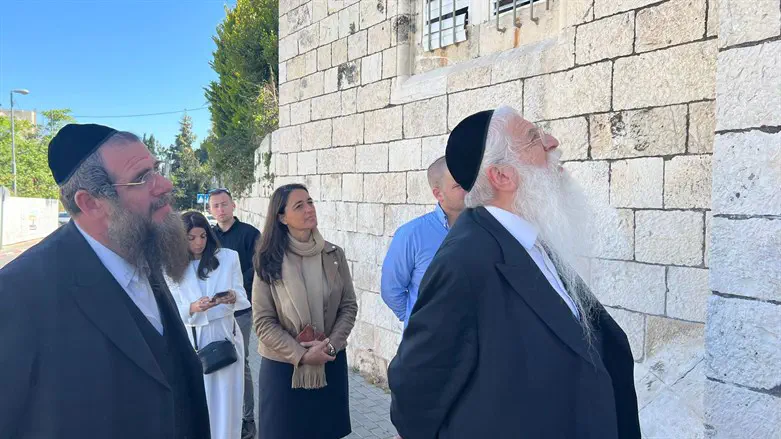 Minister Porush at the Tomb of the Kings
Spokesperson
Minister of Jerusalem Affairs and Jewish Heritage Meir Porush toured the Tomb of the Kings in Jerusalem.
During the tour, the Minister met with a representative of the French consulate and was updated on the legal proceedings between the Jewish Association Hekdesh du Tombeau des Rois and the French government concerning the ownership of the site.
"My call to the French government, regardless of the legal process, is to respect the site and Jewish history in Jerusalem," stated Porush.
He added that "As a child, I remember visiting the Tomb of the Kings. This is a place with an ancient heritage, this is a Jewish burial site, and that's how it must be run, according to Jewish law and in a way that respects Jewish tradition."
The Tomb of the Kings is an ancient burial site in northern Jerusalem. While believed by some to house the bodies of the kings of Judah, current theories say that the site is the tomb of the Jewish Queen Helene. In 2019, the Association Hekdesh du Tombeau des Rois hired Gilles-William Goldnadel, a French lawyer, and took the French government to court. Goldnadel tried to prove that the site, after being purchased in 1878 by a French-Jewish woman, Berthe Amélie Bertrand, or by the brothers Péreire, French-Jewish bankers, was left to the French state on condition that the Jews would preserve the right to visit the site.