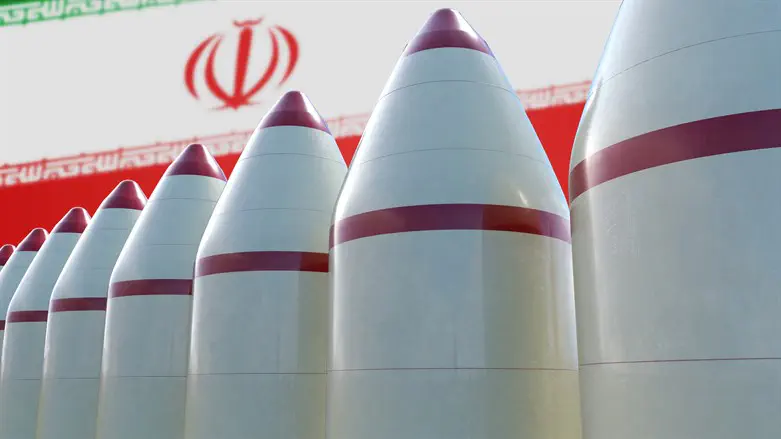 Nuclear Iran
iStock
The head of the Atomic Energy Organization of Iran (AEOI) on Tuesday slammed what he described as the West's "baseless" accusations against Iran's "peaceful" nuclear program, the Xinhua news agency reported.
Mohammad Eslami made the remarks in an address to a ceremony in the Iranian capital Tehran, during which he vowed that the AEOI is determined to eliminate the West's "fanfare" surrounding Iran's nuclear program.
Eslami noted that, while some countries have acquired their nuclear technology and capacity through spending money, Iran has attained its "high standing" through local experts' efforts.
He added that, during his term, the AEOI has sought to present those aspects of Iranian nuclear energy that can be effective in improving people's lives and making its impacts more tangible.
Eslami noted that special investment has been made in this field, including the preparation of a strategic document outlining the AEOI's 20-year vision as well as plan-oriented movement and approaches in the nuclear sector.
He added that the AEOI is seeking to expand its research and industrial capacities.
The comments come amid tensions between Iran and world powers over its nuclear program.
The International Atomic Energy Agency (IAEA) recently announced that its inspectors in Iran had found uranium particles enriched to nearly bomb grade, or 90 percent, at the Fordow plant.
Tehran has denied the claims, saying it had not made any attempt to enrich uranium beyond 60 percent.
The discovery of the uranium came as talks between Iran and world powers on reviving the 2015 Iran nuclear deal remain stalled and have been since September.
At that time, Iran submitted a response to a European Union proposal to revive the deal. A senior Biden administration official said the Iranian response "is not at all encouraging." A US official later said that the efforts to revive the 2015 Iran nuclear deal have "hit a wall" because of Iran's insistence on the closure of the UN nuclear watchdog's investigations.
During a recent two-day visit to Iran by IAEA Director General Rafael Grossi, the two sides reached an agreement on further interactions based on Iran's cooperation and greater openness to IAEA's inspections.