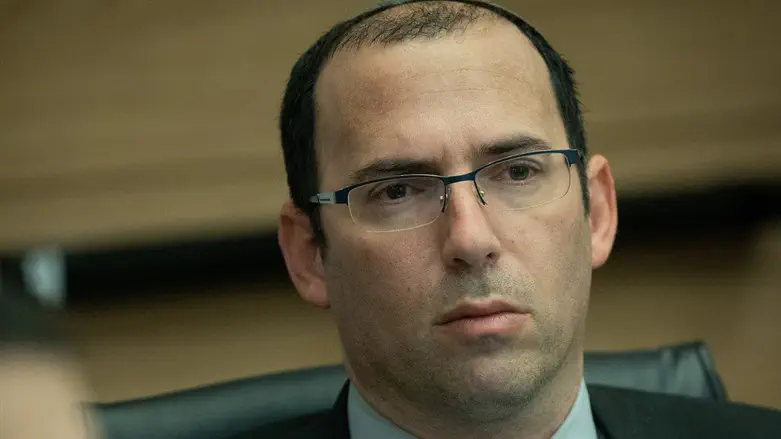 Simcha Rothman
Yonatan Sindel/Flash 90
MK Simcha Rothman (Religious Zionist Party) said on Sunday that, in his opinion, the legislation of the judicial reform should have continued alongside the discussions on a compromise.
"I didn't think it was right to stop the legislation for discussions in the President's Residence. We made a very clear statement that we want a reform with a broad consensus and this does not allow the opposition to prevent the legislation," Rothman said at a conference of the Israel Freedom Movement.
He added that, in his opinion, the opposition is not really interested in agreements. "There is no real desire to advance things. The differences between the parties are very small, which is why the shouting is so loud."
He attacked the judicial system as it operates today. "Who will protect the public from the government, when the judicial system ignored the wiretapping and privacy rights law and allowed the police to install the Pegasus spyware? It is the judicial system that causes more damage to human rights and the rights of the individual today."
When asked if a constitution is the right solution, Rothman replied, "There is a provision in a constitution that does not always stand the test of time. That is why a constitution is not a magic solution. We see it in the United States."