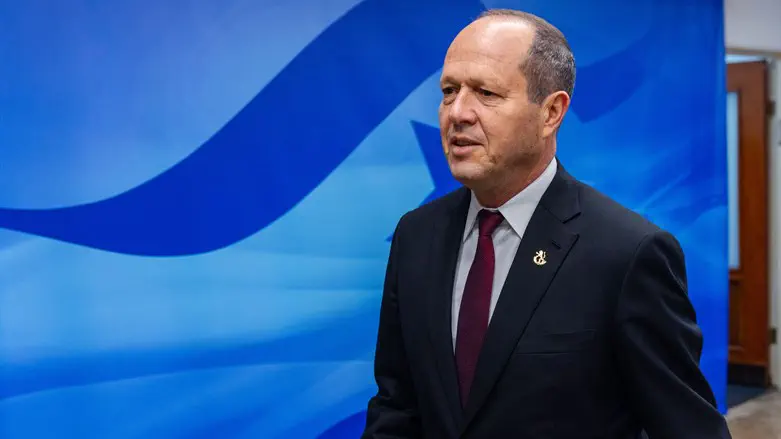 Nir Barkat
Olivier Fitoussi/Flash90
Economy Minister Nir Barkat said that he and his staff were attacked by anti-government protestors while he was walking to his car in Tel Aviv this evening (Thursday).
The rioters confronted and physically Barkat's security guards while attempting to reach the minister and harm him. A police officer who attempted to protect Barkat was injured and taken to the hospital. Several attackers were arrested.
Barkat said following the incident: "There is no excuse for violence. Violence undermines the foundation of democracy and may lead to the destruction of the country and our transformation into a country without law and order. I wish a speedy recovery to the policeman who was injured and was taken to the hospital. Everyone has the right to demonstrate, but no one has the right to act violently."
The police said: "The Israel Police received a report of about ten protesters who came to a restaurant on Rosenblum Street in Tel Aviv, where the Economy Minister was staying, and gathered there. During the removal of the agitators from the scene, the police were attacked and two of the agitators were detained for questioning. One of the policemen was lightly injured in his leg and was taken to the hospital for treatment."