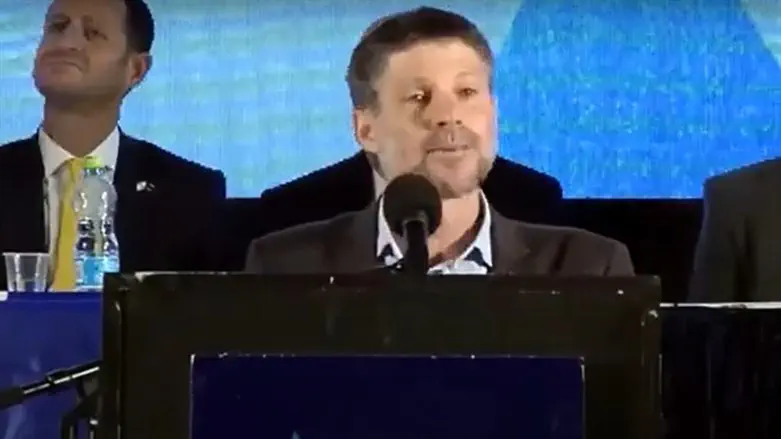 Smotrich at demonstration
courtesy
Finance Minister Bezalel Smotrich spoke at the 'Million March' demonstration outside the Knesset this evening (Thursday), where hundreds of thousands of citizens from all over the country came out to demonstrate their support for the government and its planned judicial reforms.
"Look how much strength we have. They have the media and tycoons who finance demonstrations. We have the majority of the people, who demand and give us full backing to fix what needs to be fixed."
"The people demand judicial reform and they will get it. We will not give up," said Smotrich.
National Security Minister Itamar Ben-Gvir, who also spoke at the rally, told the demonstrators: "It's amazing to see here all the hundreds of thousands of people who came to say: reform now! reform now!
"You are patriots! You are lovers of the people of Israel! You are the beautiful people of Israel!"
"Those [left-wing protest] organizers - like Ehud Barak - don't just care about the reform, they care that the right is in power. They did not accept that we won the elections, they are not ready to accept it, they will do everything to damage us and harm the State of Israel," he said.