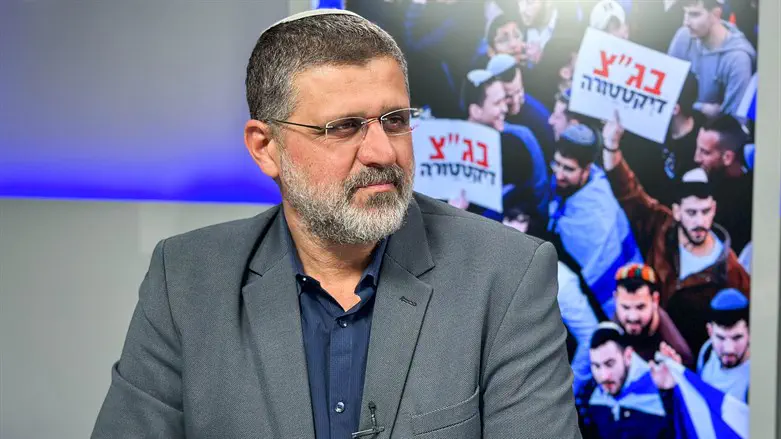 MK Avichay Buaron
Arutz Sheva
Preparations for the million-person protest on Thursday evening are nearing completion, with organizers reporting nearly 1,000 buses scheduled to arrive in Jerusalem from hundreds of locations around Israel.
Scheduled to attend the protest are Finance Minister Bezalel Smotrich (Religious Zionism), Energy Minister Yisrael Katz (Likud), Justice Minister Yariv Levin (Likud), MK Simcha Rothman (Religious Zionism), and dozens of other MKs rabbis, and public figures.
MK Avichay Buaron (Likud) explained, "An entire camp cannot live with the knowledge that they are worth less. If there is no reform - that means that our votes at the voting booth are not worth anything. We are the majority at the voting booths, but we can't really run the country. This reality must change. The nationalist camp is also allowed to have a share in managing the country's issues. We are sick of being second-class citizens."
"We are sick of every decision that the government makes and which is for the benefit of soldiers or settlers or residents of south Tel Aviv - the Supreme Court is the one which decides whether it is a reasonable decision or not, and on the way invalidates it or the law which benefits these populations.
"We will not stop the protests, and we will only raise them until the million-person protest in which we tell the President, to the court, and to the opposition: No more! After 75 years from the State of Israel's establishment, the people of Israel will be set free and Israel will embark on a new path. It's time."