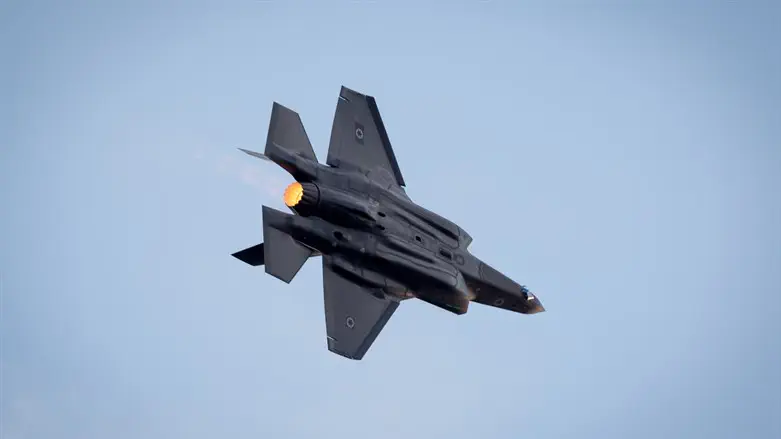 Israeli Air Force F-35 fighter jet
Flash 90
One of Israel's elite F-35 fifth-generation fighter planes was forced to land when the aircraft was struck by a bird during the traditional Independence Day flyover on Wednesday.
The IDF confirmed the bird strike, stating that the plane had suffered a "minor hit" and landed at an airbase in the Negev. According to the military, the pilot was uninjured and did not have to carry out an emergency landing.
Earlier, an IDF helicopter taking part in the flyovers was forced to land due to a mechanical problem with the aircraft.
Over 100 military aircraft participated in the flyovers Wednesday, which marked Israel's 75th Independence Day.
This year, for the first time, the flyovers included Samaria, with IAF craft flying over the communities of Itamar, Mevo Dotan, Elon Moreh, and Shaked.