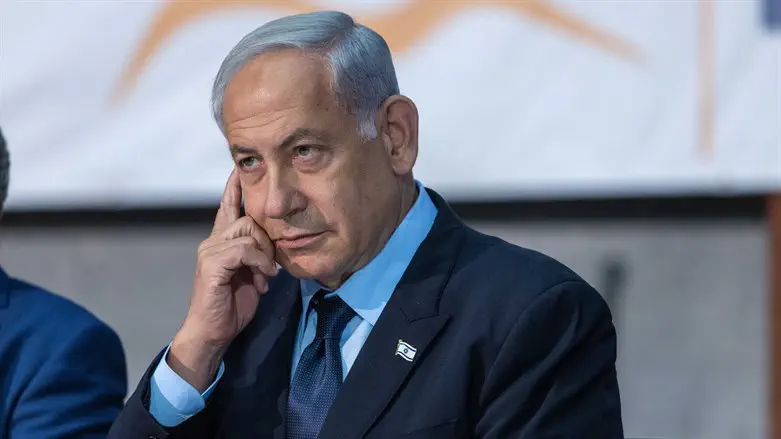 Benjamin Netanyahu
Yossi Aloni/Flash90
A ceremony for the Fallen of Israel's Wars at the Yad LeBanim building was held in Jerusalem Monday afternoon to mark the start of Israel's Memorial Day this evening. The ceremony was attended by Prime Minister Benjamin Netanyahu, Knesset Speaker Amir Ohana, Jerusalem Mayor Moshe Leon, Supreme Court President Esther Hayut, Chief Rabbis David Lau and Yitzhak Yosef, and numerous other political and defense officials.
During his address at the ceremony, Netanyahu addressed the ramming attack which was carried out at Jerusalem's Mahane Yehuda market this afternoon. "A few minutes ago, not far from here, there was an attempt to murder Israeli citizens. This terrorist attack, in this place, at this time, reminds us that the land of Israel and the State of Israel are acquired through many trials and tribulations," Netanyahu said.
"These terrorist attacks come with the expectation that they will overcome us and will uproot us from here, and if they could, they would murder us all. But they will not overcome us; we will overcome them. We have established an exemplary state with an exemplary army and police, at a heart-rending price."
At 7 pm there will be a memorial ceremony for religious soldiers at Jerusalem's Great Synagogue. At 8 pm, a one-minute memorial siren will sound across the country, after which the official State ceremony at the Western Wall will begin.