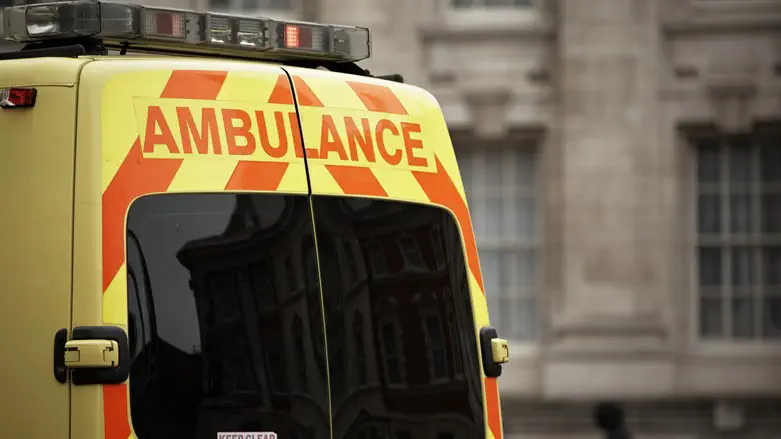 Ambulance
iStock
Michael Hassan, 33, has been identified as the man shot dead by police Saturday night, after he attempted to stab police officers and paramedics.
Hassan, a resident of Netanya, is suspected of attacking his mother and barricading himself in his home. When the paramedics and police officers arrived at the scene to deal with the violent incident, he attacked them with a knife.
Police published footage from the body camera of one of the police officers, as well as the call to the police hotline, in which one of the neighbors can be heard saying, "There are beatings in one of the rooms, someone is threatening his mother, he's breaking things on her."
The footage also shows attempts by the police officers and rescue forces to force Hassan to open the door of the apartment. At the end of the footage, the words, "Put down the knife" can be heard, followed by the sound of gunshots.
According to the family, the police who arrived at the scene were already familiar with the son, and they knew his mental health history. They added that a week earlier, the same staff had been called to the scene and even hospitalized Hassan in a mental health institution, following a different incident.
MK Ofer Cassif (Joint Arab List) slammed the police, saying, "Michael Hassan, a mentally ill man from Netanya, is another victim of the police's disrespect for human life and their apathy towards those who are mentally ill. The cause of this must be uprooted: a neglect of welfare and mental health, and the culture of murder in the police in which killing is considered an achievement. And the victims are always from the most excluded populations - Arabs, Ethiopian immigrants, and people with disabilities, especially mental."