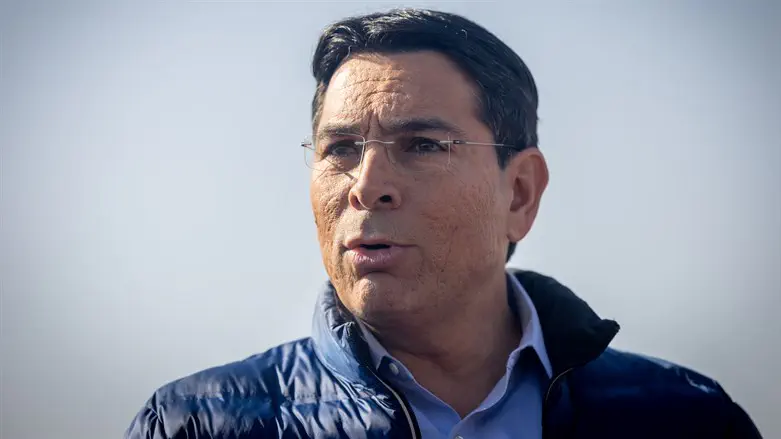 Danny Danon
Yonatan Sindel/Flash 90
MK Danny Danon (Likud) spoke to Newsmax during Holocaust Remembrance Day in Israel, saying the day is a reminder to "never allow a radical regime to threaten the Jewish people again."
He noted that Israel faces such a threat in Iran, which is trying to build an arsenal of nuclear weapons, adding that the Biden administration is not doing an effective job in neutralizing Tehran's ambitions.
"It shouldn't be the responsibility of only Israelis to deal with a nuclear Iran, God forbid," Danon said. "We expect that the US, the EU, the moderate Arab countries to join us in the efforts to neutralize that threat."
"Unfortunately," he continued, "we feel that the US administration is not preparing to neutralize Iran. That's why we're preparing all options for the day that we would have to actually neutralize that threat."
Commenting on the recent wave of terror in Israel, Danon said all of it can be traced back to Iran.
"We see unrest on a few fronts," he told Newsmax. "But then, when you look at what is the reason for the unrest, it all comes from Iran. They promote instability and division, whether it attacks from Lebanon, those rockets are being promoted by Hezbollah, a proxy of Iran, whether it's rockets coming from Gaza, it's been permitted by the Iranians, as well."
"They're trying to create instability in the region, and we are there, so we have to deal with the threats coming from Iran and we are collaborating with moderate Arab countries. They're also worried about the hostility coming from Tehran," added Danon.