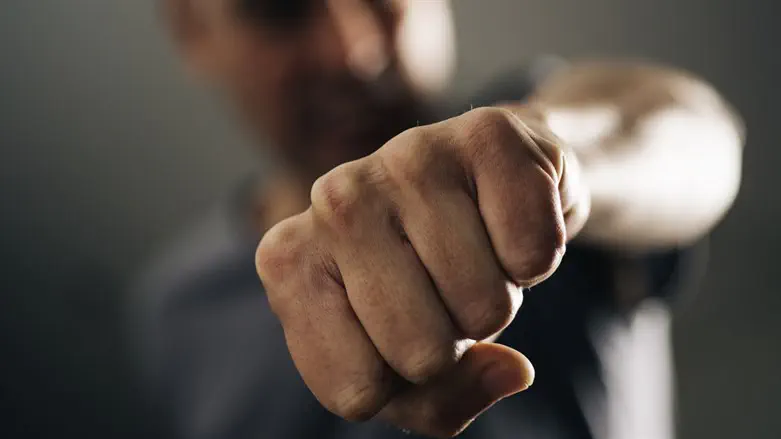 Assault (stock image)
ISTOCK
The father of the victim of an antisemitic assault denounced Jewish New York politicians Senate Majority leader Chuck Schumer and Rep. Jerry Nadler at a Congressional hearing on Monday, decrying both senior Democrats for ignoring the vicious beating that landed his son Joseph in the hospital.
During the House Judiciary Committee meeting, he charged that Schumer and Nadler were guilty of ignoring his attempts to contact them about the assault while looking the other way as Manhattan DA Alvin Bragg implemented a "soft-on-crime" approach.
Joseph Borgen's attacker was offered a lenient plea deal by Bragg despite having told prison guards he would "do it again." The elder Borgen said to Nadler, the ranking Democratic member on the committee, that he was disgusted with him as a fellow Jewish New Yorker for his lack of action after Joseph, 30, was brutally attacked while walking to a pro-Israel rally at Times Square in May 2021.
"I called Mr. Schumer's office, another Jewish New Yorker, numerous times. No one called us back," Borgen described to Nadler, whose district includes Midtown Manhattan.
"You have Jewish roots here, and behavior like this enables DA Bragg to just do whatever he wants to do," Barry Borgen continued. "We wouldn't vote for Mr. Schumer again. … And if I lived in Manhattan, I wouldn't vote for you, either."
Joseph Borgen, who wears a kippah, was attacked by an antisemitic gang who pepper sprayed him, beat him, and yelled antisemitic abuse. The assault sent him to the hospital with a concussion, a black eye, multiple contusions, and a wrist injury.
Bragg's deal to Waseem Awawdeh, 24, of only six months in prison, was highly criticized. Three other defendants in the case are still out on bail awaiting court dates on felony assault charges for a hate crime, facing between three and 15 years in prison.
Before the hearing began, Nadler and New York City Mayor Eric Adams claimed at a press conference that the event was a "political stunt" by Republicans, according to the New York Post.
"The House Judiciary Committee will convene what the chairman calls a field hearing," Nadler said. "It may have some of the trappings of a hearing – it will have opening statements, witnesses, and the members will ask questions – but don't be fooled, this is not a serious exercise. This is a political stunt."
Nadler added: "The chairman says this hearing is about violent crime in Manhattan. But New York remains one of the safest big cities in America."
Nadler also sought to blame former President Donald Trump's legal woes for the hearing, claiming it was orchestrated as a distraction by the GOP.
"This hearing is being called for one reason and one reason only, to protect Donald Trump," Nadler said, alleging the meeting was an "outrageous abuse of power" where Republicans on the committee were trying to intimidate Bragg on behalf of Trump.