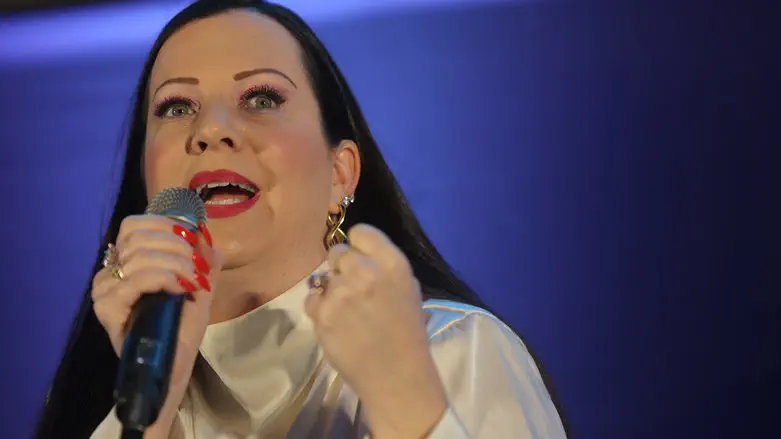 Tally Gotliv
Flash 90
MK Tally Gotliv (Likud) participated on Saturday night in a demonstration of supporters of the judicial reform which was held in Netanya.
"You know what distinguishes us from the people of the left? The left has lost it, the left betrayed the State of Israel, the left forgot the most basic values of the people of Israel and a Jewish and democratic state," said Gotliv. "They forgot that. They abandoned the security of the State of Israel. They will do everything they can to topple the right-wing government, and they have money. Look at their demonstration - how much money they have. They are planned, programmed, orchestrated."
Goltiv also called for the dismissal of Attorney General Gali Baharav-Miara and accused former Prime Minister Ehud Barak of sedition.
"He should sit in prison," she claimed. "I tell all members of the Knesset to raise their heads, adopt a mentality of control and not a mentality of slaves. One does not desire governance – one demands governance. It is inconceivable that the left is inciting to rebellion. We are not bringing a dictatorship and religious coercion, stop blaming the right for everything."
The leaders of the left-wing protest responded to Gotliv and said, "This is a disturbed speech designed to lead to murder. This is a delusional and dangerous public official who is embraced by Netanyahu and Ben Gvir. In our recent history, the exact same speech led to a political murder. This is a direct continuation of the wild incitement of [MK Dudi] Amsalem who called for the prosecution of the President of the Supreme Court. Netanyahu by his silence enables the incitement and violence. Tomorrow morning, we will contact the Attorney General and ask her to order an urgent investigation against the dangerous Gotliv over incitement."