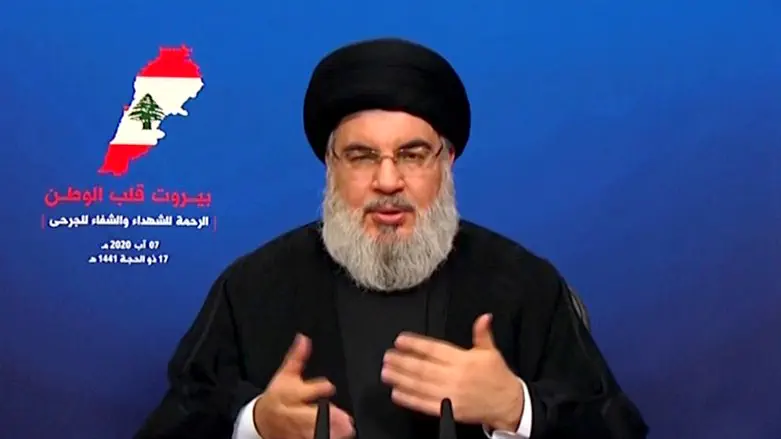 Hassan Nasrallah
Reuters
Hezbollah leader Hassan Nasrallah claimed on Thursday that recent world developments were serving "the axis of resistance" against Israel, i24NEWS.
His comments were made in a speech coming week before the annual Al-Quds Day, which was declared in 1979 by Ayatollah Khomeini, the leader of the Iranian Revolution. It is marked on the final Friday of Ramadan throughout the Middle East and in countries around the world, including the United States.
During Al-Quds Day, rallies are held around the world and are used to incite against Israelis and Jews.
"The latest developments around the world positively serve the axis of resistance and the conflict that is being waged against the Zionist occupation (Israel)," Nasrallah was quoted as having said in a televised address on Thursday.
He added that "the way of diplomacy will negatively affect normalization efforts (with Israel), as it will also affect the Zionist plan to form an Israeli-Arab axis to confront Iran and the axis of resistance," referring to a recent rapprochement between previous regional rivals Saudi Arabia and Iran.
The Hezbollah leader is no stranger to threatening Israel, and has used current internal tensions within Israel to claim that the country's end is approaching.
Last month, Nasrallah claimed that the controversy in Israel over the government's planned judicial reforms showed that the Jewish State is approaching the end of its existence.