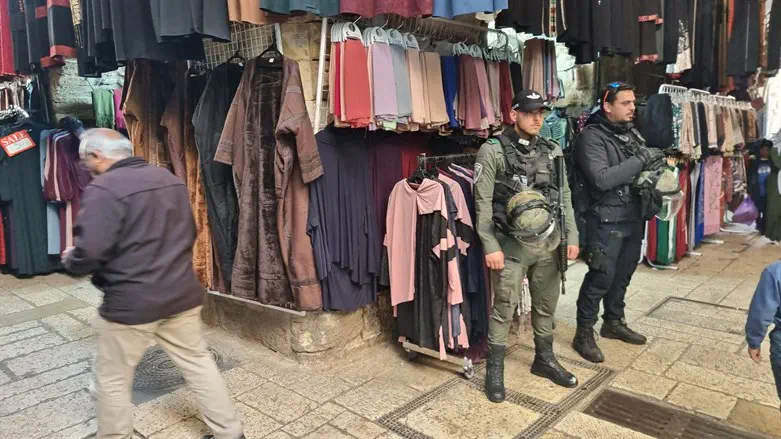 Police in the Old City of Jerusalem
Police Spokesperson
A 37-year-old Arab man from the A-Tur neighborhood in Jerusalem was recently arrested by Jerusalem District police in the Old City with his face covered.
After checking his information, officers found that he was violating his restraining order from the area which he received for hanging terror organization flags on the Temple Mount.
Following his arrest, the suspect was transferred for questioning at the David Area of the Jerusalem District. The investigation found that the suspect intended to carry out a stabbing attack in Jerusalem using a knife that he planned to take from the kitchen where he worked as a cook.
On Wednesday, a court extended the suspect's detention by six days until April 17. The investigation is ongoing.