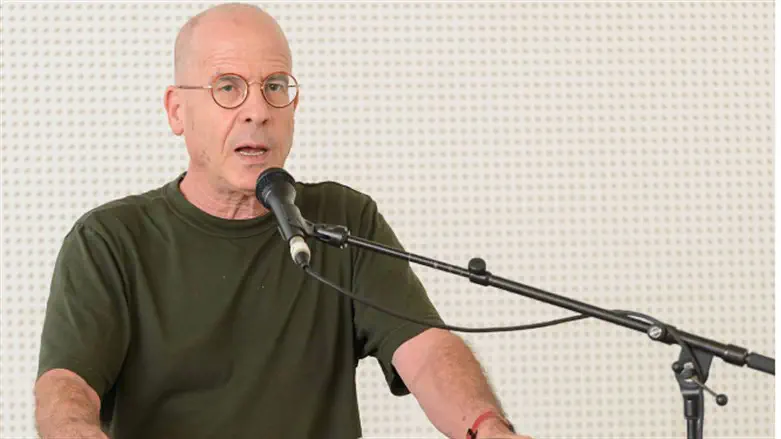 Meir Shalev
David Stein
Noted Israeli author Meir Shalev has passed away at the age of 74. He was a long-time journalist for Yediot Aharonot, and had published a wide array of works that were translated into twenty-six languages.
In addition, he fought in the Six Day War in the Golani Brigade, and was injured by friendly fire some months afterwards.
His journalistic career included both a written column and radio shows. He lived in the Jezreel Valley at the time of his passing.
His death drew eulogies from many of Israel's most senior officials. President Isaac Herzog commented: "How unfortunate that we will no longer have the pleasurable anticipation for another new book by Meir Shalev, which will be published and change our lives, make them richer, fuller. How sad that we won't be able to celebrate with him the upcoming Independence Day."
"With the passing of Meir Shalev, the State of Israel and the Land of Israel are left without one of their greatest lovers. He was a man with a spirit in him, whose homeland and our history as a society, as a people and as a nation, pulsated in each of his words. His deep connection to Israel's heritage from this, and the most sensitive undertones of Zionism and the renewed Israeliness from this, were a magnificent foundation for a series of valuable properties that will be left in our hands forever, as an eternal monument to his work.''
''He made us all love the human and physical landscapes of his childhood, about which he wrote with so much talent. To love the Hebrew language, the Bible, and of course - us, the people of Israel. May his memory be blessed.''
Opposition leader Yair Lapid commented: "Like any great writer, he created a world. He left us the world he created on the shelf of our lives. May be rest in peace."
Culture Minister Miki Zohar commented: "Meir Shalev was a master of words and a writer with supreme grace. His many works and books are an integral part of the Israeli bookcase and will forever be engraved in Israeli culture. May his memory be blessed".
Foreign Minister Eli Cohen commented: "A writer has left us, whose life story is the story of the land. A fighter, writer and storyteller whose roots are deeply rooted in the Bible, in the landscapes of the land and in the foundations of our existence. What a shame that his voice has fallen silent. His stories, the pattern of the Jezreel Valley landscape, his books, for adults and children, will continue to accompany generations into the future. May his memory be blessed."
National Unity leader Benny Gantz commented: "Meir Shalev drew the heart of this country and instilled it deeply into the hearts of the Israeli public. I feel great sorrow for his death, he will be so missed in the Israeli landscape on which he wrote. Condolences to his family."
Yisrael Beyteinu leader Avigdor Liberman commented: "Meir Shalev, one of the most important writers in Israel, passed away today. Meir left behind an extensive literary legacy. His books accompanied all of us at various stations throughout our lives, and will continue to accompany future generations. May his memory be blessed."
MK Ram Ben-Barak (Yesh Atid), a relative of Shalev, told Kan: "He was a great loss, one can take solace in the fact that he passed away surrounded by his family. He took to heart what was happening in the country."
Former Prime Minister Naftali Bennett commented: "I loved his books and the slightly lost Israeliness he represented. He loved the Bible, loved the paths of our country and was a literary giant. May his memory be blessed."
Former Minister Yoaz Hendel commented: "Meir Shalev was one of a kind with a great affection for the Bible, Hebrew and Israel."