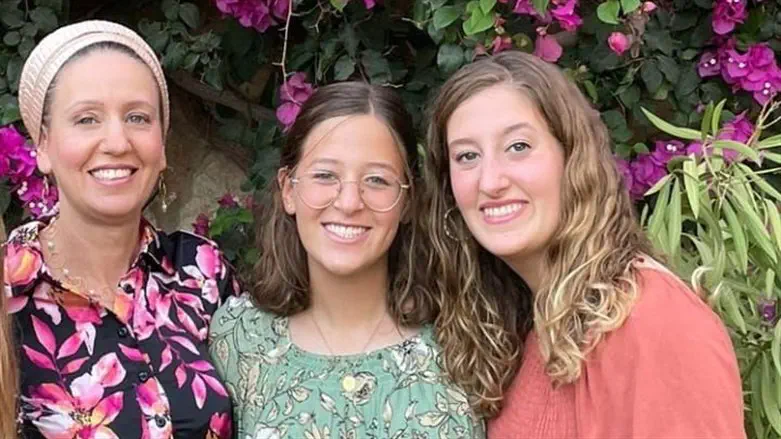 The victims: Lucy Dee (l) and her daughters Maia and Rina
Courtesy of the family
Organs removed from one of the three victims of Friday's deadly terrorist shooting attack in the Jordan Valley have already been donated to five patients, the victim's husband said Tuesday morning.
Speaking with Israel National News, Rabbi Leo Dee, the bereaved husband of Leah (Lucy) Dee, 48, and father of Maia, 20, and Rina, 16, explained his decision to donate his wife's organs after she succumbed to her wounds.
Following the attack, Rabbi Dee said, he and his three surviving children jointly decided to donate his wife's organs, based in part on her support for organ donation.
"When the doctors told us the news and also told us that she was in this condition that should could donate the organs, I brought the family together…and decided together to donate the organs."
"This was based on the following reasoning: Number one, my posek [rabbi] had checked out the halachot [Jewish law] and had explained to me that in her condition it is…acceptable, actually, a mitzvah. Only the [bones and tendons]…should not be donated. Everything else that is [life-saving] should be given."
"Second, Lucy and I had discussed this in the past, and the only reason we didn't have [organ donor cards] was we were worried that if we were abroad and we had donation cards that a hospital in England or Switzerland might switch us off a little bit early and not in a halachic way in order to get the organs."
"Five lives were saved and two cornea donations will be made, which is very good news for the family as much as a comfort as possible given the circumstances."